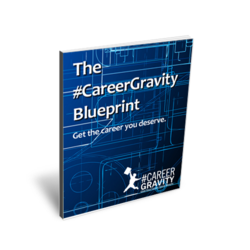 89% of companies used social media for recruitment and 74% search online profiles of candidates.
Manchester, NH (PRWEB) February 28, 2013
As employers and recruiters turn away from classified ads and job boards, how do job seekers put themselves in the best position to advance their careers? A strong online presence is critical, as social media and online reputation play a much more important role in career development. But creating this digital footprint requires a solid plan in order to be truly effective.
The free, 30+ page career development plan eBook is broken in four parts; planning, materials list, construction and commissioning. "Planning" offers some guidance in getting prepared. "Shopping" provides a shopping list of services needed to get started. Finally, "Construction" describes the step-by-step process of building a home base and outposts. "Commissioning" throws the switch and begins creating that gravitational pull.
#CareerGravity Co-founder and Blueprint author Jon DiPietro described how and why he developed this guide. "I'm a marketing consultant who has been helping businesses use the Internet and social media to get found and land new customers for years. Many of the clients I've landed came from my own efforts to develop and market my personal online brand. I began to speak with support groups for long term unemployed and taught them how to employ some of these strategies themselves and it was so well received that I decided to put it in an eBook and build a website around the idea."
About #CareerGravity:
#CareerGravity teaches job seekers how to create an engaging, disruptive and effective digital footprint that takes their career development to the next level. #CareerGravity shows them how to use surprisingly free and low-cost tools at the tactical level to create an explosive online presence; one that generates a gravitational pull with the power to expand professional networks and attract new opportunities. Co-founders Jon DiPietro and Brent Skinner bring to #CareerGravity an extensive mix of complementary skills, expertise and experience in disciplines such as search engine optimization, social media outreach, college-level instruction, business writing for the human capital industry, and more.