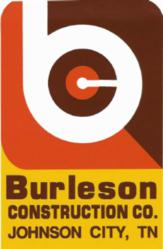 Tennessee (PRWEB) February 27, 2013
On Saturday, February 9th, Burleson Construction was honored to take part in the ceremony of the first official ground breaking for Tusculum College's new dormitories. The buildings will consist of two new apartment-style residencies that will hold 120 students.
Representatives from the college were on hand to view the occasion at Tennessee's oldest college.
"Construction is the most visible sign of an institution in good health," said Kenneth A. Bowman, a 1970 graduate of Tusculum College and Chair of the Tusculum College Board of Trustees. "It shows we have a student population that has grown over the past several years and is currently thriving on our campus. The Board is pleased with progress and direction of Tusculum College and we are excited to work with President Moody and cabinet, faculty, staff and students to keep this momentum alive, well into the future."
"This is a great and challenging project," said Thomas J. Burleson, "We appreciate this amazing opportunity to work again with Tusculum College on their student housing projects."
Also on hand were representatives from the U.S. Department of Agriculture, whose Rural Development initiative has assisted more than 1.5 million Tennessee families and business in 158 communities, investing more than $3.3 billion into regional economies with affordable loans, guarantees, and grants.
Founded in 1945, Burleson Construction Company, Inc. is a third generation, family owned, commercial and industrial general contractor providing design build construction, project management, and development services for new construction, renovations, and expansions. Burleson also specializes in custom residential construction management. Burleson Construction began in the residential construction industry, but its focus has expanded to include commercial construction as well. The firm serves as a general contractor and construction manager specializing in design/build projects. Although most of its projects are commercial in nature, the firm has continued to construct custom homes. For more information, please visit http://www.burlesonconstruction.com.