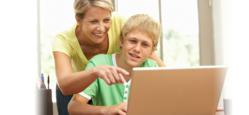 Memory Bank provides the iPhone or iPad user with a unique adaptation of data base technology that has never before been available on mobile devices.
(PRWEB) February 28, 2013
Memory on Demand, LLC, developers of memory-enhancing software, announces the February 28 launch on all Apple iOS 5 platforms of "Memory Bank", an app that is based on new technology unique in the app world.
Memory Bank is specifically designed to enhance random memory using new technology. Ray Omholt, CEO of Memory on Demand, explains: " Memory Bank provides the iPhone or iPad user with a unique adaptation of data base technology that has never before been available on mobile devices. Now users can recall random data that is not tied to any calendar almost instantly from a robust internal storage. Coupled with speech-to-text and text –to-speech capability, Memory Bank offers state of the art ease of use that is particularly valuable for elderly users and/or users with disabilities."
"Many students with learning differences have difficulties readily accessing information. They often struggle with planning and organizing long-term projects or assignments that involve several tasks. When you add after-school obligations, students can easily get overwhelmed," says Linda Lamb, a Pennsylvania special education teacher who has been educating children with learning disabilities for thirty years. She continues, "I have also worked in curriculum development and have extensive experience matching a changing menu of student aids to the actual needs of the students. In recent years, iPads have entered the classroom with a variety of apps, and this appears to be one of the waves of the future. After previewing Memory Bank I became convinced that this app has the capability of leveling the playing field for students with learning disabilities"
Focus GPS Pro uses multiple information pathways (vision, sound, and associations) to help users to absorb information more deeply and remember it longer. Its patent-pending design greatly simplifies the prioritization and analysis of tasks, thoughts, and decisions by displaying side-by-side views of related thought-lines. This is by far the easiest and most effective way for users to compare options and make good choices between various alternatives by their relative importance without having to rely on memory as part of this process.
The founder of Memory on Demand, Ray E. Omholt, suffered a stroke in 1990 that damaged his executive functions. In the years following, he researched the working of the brain and its ability to remember, concentrate, and organize facts and thoughts. Based on his research and over twenty years of empirical development, Omholt created Focus GPS, the software he now uses daily to support his memory and increase his organizational capabilities.
Omholt's software eventually enables him to lead a normal life again in spite of the damage to his executive functions resulting from his stroke. This experience led Omholt to the conclusion that his software would be valuable to others faced with similar memory and organizational problems. (http://www.youtube.com/watch?feature=player_embedded&v=iWk5njKapAE).
Based on this conviction, Omholt founded Memory on Demand, LLC, in 2010, a company dedicated to the development of executive-function apps to strengthen the academic and cognitive performance of students and adults with ADHD.
Memory on Demand, LLC, is located at 668 Kadar Drive, West Chester, PA 19382. Its website is http://www.Memory-on-Demand.com. Contact Ray(at)Memory-on-Demand(dot)com or call 1-800-398-1157.
Ray E. Omholt
Memory on Demand LLC
1-800-398-1157