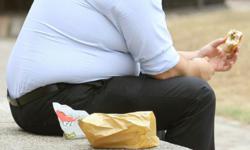 Differ Diets predict that by 2050 there will be a ban on the number of fast-food outlets per street or area, a decreased percentage of "unhealthy" products in supermarkets and a huge tax increase on all products classified as "fattening."
(PRWEB UK) 28 February 2013
The concept of diet programs/weight loss solutions has grown in number only over the past 15 years or so. Nevertheless, with the growth of these companies and the intervention of the government, why do we have an obesity epidemic?
Astan Morarji, UK entrepreneur and owner of Differ Diets, reveals that it is a combination of multiple factors that without real control may lead to devastating consequences:
"The idea of eating less and doing more exercise is imaginatively flawed. Over the past 10 years or so, millions of people have counted calories yet the number of overweight and obese individuals has increased considerably."
Differ Diets predict that by 2050 the rate of obese people will be 15% higher than that currently calculated by the Government.
Morarji later explained:
"You can't make future predictions of this sort on a linear relationship basis. The rise in the percentage of obese people has taken a huge increase only over the past couple of years or so."
The issue of what is classified as "healthy" is also difficult to define. Morarji points out that this is reflected through the recent study that shows how a high fat diet can reduce the chances of heart disease and strokes.
Differ Diets also predict that the UK government will take drastic action in combating this illness that has so many attributable conditions such as high blood pressure and type 2 diabetes.
Tim Allan, Business Development Manager, believes that the Government should use their no-smoking campaign as something to reflect on:
"This campaign resulted in such severe action that could have been dealt with at an early stage. Not only did they ban smoking in public places but it is now leading to tobacco companies not being allowed to market their brand on the packets themselves."
Differ Diets predict that by 2050 there will be a ban on the number of fast-food outlets per street or area, a decreased percentage of "unhealthy" products in supermarkets and a huge tax increase on all products classified as "fattening."