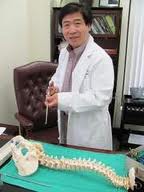 The key to successful bone spur treatment is an early and accurate diagnosis
West Orange, NJ (PRWEB) February 27, 2013
With recent updates, Atlantic Spine Center has revamped their website, adding new content and easier tools for patients to help understand their conditions better. One of the most recent improvements comes to their spinal bone spurs information page. In the past, the content was a little more difficult to read and with some of the medical terms, difficult to understand at times.
Some of the new information in the spinal bone spurs section, refers to causes, diagnosis, treatment, and spinal bone spur removal. Other areas of Atlantic Spine Centers' website help to educate the visitor about prevention, answer frequently asked questions, and see what previous patients are saying about us.
Information about spinal bone spurs:
Spinal bone spurs, also known as osteophytes, are something that most of us have (or will have at some point)—and in many cases won't even know it. But for some people, these bony overgrowths can cause real problems.
Spinal bone spurs aren't really shaped like spurs—at least not the ones that cowboys wear, says Kaixuan Liu MD, PhD, chief surgeon at Atlantic Spine Center in West Orange, N.J. "They're actually smooth and don't really protrude much," he says. Spinal bone spurs develop as the body's response to injury to the bone, which can be the result of a traumatic event or plain old aging.
"The wear and tear of living—as well as the damaging effects of osteoarthritis—gradually degrade the discs and joints in the spine," he says. As this happens, the body lays down more bone to help heal itself and shore up the structures that are being eroded.
By the age of 60, almost everyone has developed some bone spurs, which aren't painful on their own. But if spurs develop around one or more of the openings in the spine (called foramen) that carry the spinal nerve structures to the rest of the body, they can cause problems. "In this case, the bone spurs are making the openings smaller, a condition known as foramen stenosis," he explains. This narrowing and the resulting nerve impingement can produce symptoms like numbness, tingling, pain, or, if the condition worsens, muscle weakness.
A telltale sign of bone spur-related pain is its relationship to activity: patients typically say their symptoms get worse with activity and improve with rest. The pain associated with lumbar spurs also gets better when the patient bends forward, which expands the spine and temporarily frees the impinged nerve.
Today's spinal bone spurs treatment
In the majority of cases, mild to moderate bone spur-related pain can be relieved through conservative measures such as medication (nonsteroidal anti-inflammatory drugs, or NSAIDs, like Advil), physical therapy, as well as rest and activity modification (because symptoms often are influenced by activity, patients are generally advised to rest or otherwise cut back on their regular activities to see if the pain goes away).
In some cases, patients are given epidural steroid injections to help manage the pain caused by bone spurs. Though not a cure, they can make physical therapy (and everyday life) less painful.
If six or eight weeks of conservative treatment hasn't helped, a patient may be a candidate for surgery, which will remove the bone spurs and repair any damaged areas in the surrounding spinal structures.
Today, Dr. Liu is among a handful of surgeons across the country who perform minimally invasive endoscopic spinal bone spur surgery, which involves very small incisions, no hospital stay, minimal pain, and a quick recovery—generally between ten days and a few weeks. "The key to successful bone spur treatment is an early and accurate diagnosis," Dr. Liu says. "That way, we can determine the exact cause of a patient's pain and determine the best way to relieve it."
About Dr. Liu: Kaixuan Liu, M.D., Ph.D., is a renowned endoscopic spine surgeon and founder of Atlantic Spine Center in Edison, New Jersey (http://www.atlanticspinecenter.com).Dr. Liu is certified by The American Board of Pain Medicine and The American Board of Anesthesiology, and is a member of The International Society for Advancement of Spine Surgery, The American Society of Interventional Pain Physicians (ASIPP), The American Academy of Pain Medicine (AAPM), The International Intradiscal Therapy Society (IITS), and The American Society of Anesthesiologists (ASA). He also serves as an international surgeon for The Spinal Foundations in England.