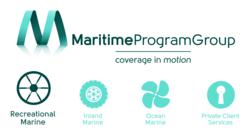 "We are pleased to be able to expand our charter vessel program to tailor a product that serves the unique insurance needs of these professional guides."
Westbrook, CT (PRWEB) February 28, 2013
Maritime Program Group (MPG) announced the roll out of their new Guide Boat program. MPG's Guide Boat program dovetails to their very successful Charter Boat and Passenger Vessel programs underwritten with North American Specialty (A+ admitted Swiss Re Company).
"Highly skilled and knowledgeable professional guides provide individualized fishing charters using advanced tackle and well equipped vessels" said Ned Sawyer, MPG's Ocean Marine underwriter, "We are pleased to be able to expand our charter vessel program to tailor a product that serves the unique insurance needs of these professional guides."
MPG's guide boat program is for vessels that are 13' – 24' in length that carry a maximum of four passengers. Maximum age of the hull is 30 years and up to $100,000 in hull value. MPG offers a number of coverage enhancements including no mechanical breakdown exclusion, guests personal effects coverage, trailer coverage and shore-side liability, just to name a few. This product will be marketed through a few select MPG appointed partner brokers nationally and is direct bill.
Maritime Program Group (MPG) is a Program Administrator providing a full range of marine insurance products and underwriting services to its broker network throughout the Unites States. MPG specializes in protecting all types of marine-related assets across every category of marine risks, including Recreational Marine, Inland Marine, and Ocean Marine. Through its Private Client Services the company serves the individual insurance needs of high net worth clients. MPG also has a wholesale brokerage facility to place Ocean Marine risks that might otherwise not fit their in-house underwriting programs. MPGs nearly 60 employees are strategically located in offices nationwide, with primary offices in Westbrook, CT, Manchester, NH and Gladstone, OR. For more information about Maritime Program Group, visit http://www.maritimepg.com or call 800.366.8086 Ext. 1658.