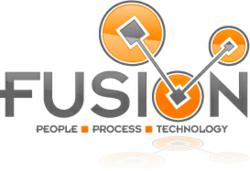 Fusion PPT is an ISO 9001: 2008 certified organization, and maintains and implements a high standard of quality through specific quality objectives
Vienna, VA (PRWEB) February 28, 2013
Fusion PPT, a recognized cloud computing strategy and technology firm, announced today that this week, Dunn & Bradstreet Open Ratings has accredited the firm with an overall customer satisfaction rating of 93% based on the independent Past Performance Evaluation (PPE) from its customers collected over the past month.
Fusion PPT's PPE score demonstrates continuing exceptional customer satisfaction relative to similar companies. CEO Michael Biddick remarked, "We are grateful that our customers appreciate our commitment to quality and exceeding expectations. Regardless of the state of budgets, we understand that only top performance is acceptable and are proud to receive such a high score from our customers." Several detailed customer satisfaction metrics are also evaluated including, but not limited, to reliability, quality, and cost efficiency. Fusion PPT scored consistently high in every area assessed.
As a vendor-independent advisor to its clients, the firm uses industry best practices such as ITIL to help organizations understand, deploy, and manage cloud computing environments. Fusion PPT aims to increase customer satisfaction by constantly striving to demonstrate a deep commitment to innovative initiatives, enhance the quality of relationships with customers, and provide high-quality, best-fit solutions for strategic mission interests. Fusion PPT is an ISO 9001:2008 certified organization, and maintains and implements a high standard of quality through specific quality objectives that are continuously applied to every aspect of the company to ensure the highest level of customer satisfaction.
Biddick adds, "All of our employees have a blend of people, process, and technology to provide solutions that can meet mission challenges. As an ISO 9001:2008 certified organization, clients rely on Fusion PPT's expertise and unbiased guidance to meet the most pressing challenges using IT as a catalyst." Fusion PPT fosters a close-knit and highly collaborative community of employees, which strengthens the team, enhances thought processes and understanding, improves customer relations, and increases overall performance outcomes. Employees are customer-focused, results-driven, and motivated, with the creativity and flexibility to design solutions to fit specific client needs.
Other values such as low-overhead, commitment to diversity and quality, exceptional leaders who combine practical experience and vision, commitment to exceeding client expectations, and a corporate culture centered on professionalism, excellence, and teamwork differentiate Fusion PPT from its competitors. Biddick continued, "Our values underpin our relationships with our staff, clients, partners and the community. We trust our staff to make decisions and to act based on our values. The entire organization has a deep commitment to exceeding client expectations and delivering value in all work we perform."
About Open Ratings
The Past Performance Evaluation (PPE) report provides a robust and independent view of supplier past performance by leveraging survey feedback from customers together with business intelligence and analytical expertise powered by Open Ratings, a division of Dun & Bradstreet (D&B.) The report assesses supplier performance relative to peers in the same industry and is often requested as part of a vendor bid process. "