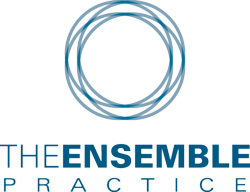 "Our strategy is to help advisory firms become team-based enterprises and improve every area of their business," said Philip Palaveev, CEO of Ensemble.
Seattle, Washington (PRWEB) February 28, 2013
The Ensemble Practice, the premier business consulting firm for the financial services industry, announced today that Brandon Odell has joined the firm as Director. The addition of Odell further enhances the capabilities of the Ensemble team to work with financial advisory firms on growing and improving the profitability of their organizations. His experience and background in strategy consulting and research will deepen Ensemble's focus on helping clients succeed and grow. In less than six months since its inception, the firm has signed clients with more than $10B in assets under management, becoming one of the fastest growing consulting firm in the financial industry.
"Our strategy is to help advisory firms become team-based enterprises and improve every area of their business," said Philip Palaveev, CEO of Ensemble. "Brandon brings impressive knowledge of the industry, a keen focus on technology and fresh ideas about how advisory businesses can continue to grow. The addition of Brandon to our team strengthens our own ensemble and allows us to continue to offer clients the expertise of some of the best minds in the industry."
As Director of Business Consulting, Odell will work directly with clients on strategy development and growth planning. He will also serve as faculty of the Ensemble Management Institutes, the company's unique and highly attended intensive program of business management classes for independent advisory firms. Odell will also contribute his research expertise to the company's ongoing efforts to benchmark the growth of the industry. He will play a role in the leading adviser compensation and staffing study, which Ensemble is conducting in partnership with Investment News.
With ten years of business consulting experience, Brandon Odell has spent the past six years working directly with financial industry clients including independent advisors, broker dealers and solution providers, focusing on strategic planning, equity assessment and transfer, technology utilization, and operational efficiency. Most recently, Mr. Odell was a senior consultant and vice president at Envestnet Tamarac, where he delivered practice management consulting and led the team for reporting and outsourced services. Prior to that, as a senior analyst at Moss Adams Business Consulting, he worked with many firms on practice management issues and concentrated on industry research and analysis. Mr. Odell is a CFA charterholder and has an MBA from Thunderbird, School of Global Management.
"I am delighted to be joining such a talented team of consultants and partner in a true ensemble firm," said Brandon Odell, Director of Business Consulting at Ensemble. "The Ensemble Practice is innovative, passionate and candid about its clients and the overall state of the financial advisory industry. I look forward to contributing my knowledge and experience to this team and leveraging the great skills of my partners."
About The Ensemble Practice LLC
The Ensemble Practice LLC is the premier business consulting firm for the financial advisory industry. It is committed to helping independent financial advisors create multi-professional ensemble firms with strong organic growth and sustainable profitability. The Ensemble Practice works with the top wealth management firms in the country through individual engagements or its innovative Ensemble Institute Management Program. The firm is founded and led by Philip Palaveev, a highly regarded industry expert, thought leader and author of the book "The Ensemble Practice." For more information visit http://www.ensemblepractice.com.