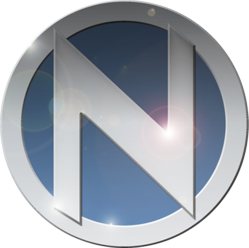 we have a responsibility to help drivers stay safe on the road, and we can do this through education
(PRWEB UK) 28 February 2013
National Numbers have given the spotlight this month to the root causes of dangerous driving and the accidents they can cause.
The blog describes the contributing factors to road accidents and the penalties they each carry, but most importantly it also offers advice on how to avoid finding yourself in such a position.
Eric Craggs, Chairman of the private number plate dealer, sees this as an opportunity to help keep customers up to date with the current road safety laws as well as how to stay safe.
"Naturally, most of our customers will be keen drivers or know a keen driver," said Eric Craggs. "I feel we have a responsibility to help drivers stay safe on the road, and we can do this through education."
The article, entitled "Road Safety: Don't Get Caught Out", was prompted by the recent changes in how the police reports roadside sight test failures, which now only takes hours rather than days.
Commenting on the changes, Road Safety Minister Stephen Hammond said: "Reducing road casualties is a top priority for the Government and our licensing rules play an important part in keeping our roads safe,
"All drivers have a responsibility to make sure they are fit to drive, every time they get behind the wheel and this includes making sure they meet minimum eyesight standards."
The blog post tackles drunk driving, speeding, use of seat belts and other situations that would fall under the dangerous driving category.
Much of the information used in the blog has been attributed to the Government organisation THINK!, which aims to reduce accidents on British roads by encouraging safer driving.
"We admire THINK! for what they do but we find a lot of there campaigns can come across like scare tactics, and while that is effective to a degree I don't think it works on everybody," continued Eric Craggs.
"What we try to do is promote safer driving by treating these situations as traps that are very easy to fall into given the wrong set of circumstances, and we provide the advice to help drivers avoid them.
"We want our customers the know the situations and be ready to handle them, as well as avoid them in the first place, rather than make it sound like we are criticising them."
National Numbers is a cherished number plate dealer that has been operating for over 30 years. Their experience sales and admin staff will be able to help with any queries you may have, be it from transfers to display laws. There website is also a wealth of information for all number plate questions.