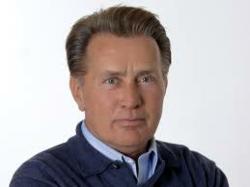 As Americans, we take free speech for granted. In other countries, stifling speech can mean restrictions on internet use.
Hollywood, CA (PRWEB) February 27, 2013
The producers of Breakthroughs with Martin Sheen are pleased to announce an upcoming report exploring the impact of internet censorship around the world.
Breakthroughs Martin Sheen PBS is an independently produced television series airing in markets around the country on public television. The program is hosted by the legendary Martin Sheen, who is about to embark on his second half-century in American entertainment in 2013. Mr. Sheen has developed a reputation as one of Hollywood's most respected actors during a career that includes more than 60 film appearances.
Breakthroughs Martin Sheen reviews the role technology is playing in our everyday lives here in the US, but it is also playing a large role in world events. As debate over the internet as a free-use medium continues, some countries are looking to restrict internet access. They feel it could be a way for opponents of the government to communicate, which they fear could lead to uprisings. This idea comes in the wake of turmoil in the Middle East over the last few years that led to the Arab Spring. Some observers say the revolutions were fueled in part by demonstrators' use of social media.
In this new report, producers are looking at various approaches to internet freedom and talking to experts about the impact of free communication on global events. Breakthroughs is also talking to experts to find out more about how some governments can stifle free speech over a truly global network.
The producers of Breakthroughs Martin Sheen are targeting an April distribution date for the new report. Check local listings for air times on public television and PBS affiliates in individual markets. For more information the producers can be contacted via the official website for the show at breakthroughsptv.com.