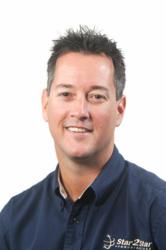 We're very pleased to make the Star2Star offerings available to the Intelisys community,
Las Vegas, NV (PRWEB) February 27, 2013
Star2Star Communications, makers of "The World's Most Complete Communications Solution," today announced it has partnered with Intelisys, the nation's leading Technology Services Distributor, as an approved supplier.
"We're very pleased to make the Star2Star offerings available to the Intelisys community," said Colin Johnston, EVP of Sales at Star2Star. "We've been moving towards larger customers. Agencies like Intelisys are key to reaching these customers," he continued.
Star2Star recently expanded the company's reseller program to accommodate agents and master agents. A new professional services group was created to provide system design, installation, and configuration assistance for agents.
"We are thrilled to add Star2Star to our prestigious community of approved Supplier Partners," said Andrew Pryfogle, Senior Vice President and General Manager of Cloud Services and Complex Bids for Intelisys. "Their unique ability to deliver a high-quality, consistent VoIP experience over a public Internet connection is truly revolutionary. They have an extremely unique platform and we look forward to a long and prosperous relationship with their team."
About Intelisys
Intelisys is the nation's leading Technology Services Distributor of business communications services including voice, data, access, cable, collaboration, wireless and cloud. Intelisys is dedicated to one thing – serving the needs and accelerating the success of the industry's top producing telecom sales agents and IT solution providers as they build vast and vigorously protected streams of recurring revenue for their businesses.
Today Intelisys is leading the way as its Sales Partners make the pivot, and experience the epic shift away from traditional telco services and into a new era of cloud-based solutions. Intelisys recognizes that this is not just a change, but THE change of our generation. And with that in mind, Intelisys is enabling its Partners to thrive. Under contract with more than 60 of the world's leading telecom carriers, cloud services providers and technology partners, Intelisys delivers the services end-user customers demand through the most exceptional back office support team ever assembled in the channel.
To learn more, visit http://www.intelisys.com or talk to Intelisys at 800-615-8330.
About Star2Star Communications:
Founded in 2006 in Sarasota, Florida, Star2Star Communications develops and delivers the World's Most Complete Communication Solution™. Star2Star's Integrated Communication and Collaboration solutions allow productive people to work together, no matter where they are.
Star2Star systems unify customers' voice, fax, videoconferencing, and instant messaging communications into a single, easy-to-use system. Star2Star's award-winning, patent-pending Constellation™ technology overcomes the reliability and quality limitations of other Internet communications technologies.
Star2Star was recently named to the Inc. 500 for the second time. The company was also named as one of Forbes Most Promising Companies, and as a Deloitte Technology Fast 500 company.
Star2Star products are sold through a diversified international network of distributors, master agents, and certified installing dealers. Available across North America, Star2Star communication systems are installed in tens of thousands of businesses and in many large national retail and restaurant chains.