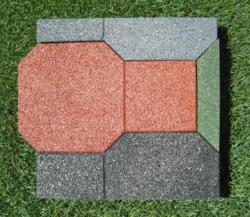 There is still so much more to be done looking at the bigger picture.
Kunkletown, PA (PRWEB) February 28, 2013
Rita Lacey began Close the Loop not just as a way to sell recycled products, but also as a way to effect a positive force for social and environmental change within her community. By promoting reuse and recycling, building the acceptance and use of alternative recycled materials, as well as holding community events, Rita has been a force for change. Now, she and her company are happy to present a new milestone.
Close the Loop, the premier East-Coast recycling company, is proud to announce that they have now surpassed 175 tons of recycled material via their products and environmental efforts in 2012. By working with many small manufacturers, Close the Loop has been able to work with these pioneers in order to take what was once waste material, and making it new again.
"When you do this every day you can sometimes wonder how much effect you're really having," began Rita, CEO of Close the Loop, "But viewing the over-all numbers makes it all seem worth it. It's an amazing amount of waste that we have been able to turn into long-lasting and functional products, but there is still so much more to be done looking at the bigger picture."
Some of the more popular products include the Milk Jug Fence; a fence made to look like real wood that is made from 97% recycled polyethylene, and lasts longer than any timber. It never needs repainting, is significantly more resistant to termites and carpenter bee damage, and doesn't rot over time.
Another useful and environmentally conscious item is the PA Blue Garden Glass Mulch, which uses tumbled glass-stone that is not only visually pleasing, but safe to handle, even with bare hands or feet.
With a dedication to helping preserve the environment, and a desire to help others who are also committed to this goal, Close the Loop was established in October, 2000. Close the Loop is looking forward to continuing their efforts to improve the environment, and hopes to increase their waste management solutions exponentially. To see a full list of everything Close the Loop offers, please visit http://www.closetheloop.com.