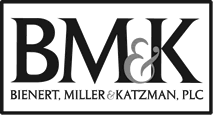 Throughout the years, I have been very thankful for, and appreciative of, the talent and hard work of my trial counsel.
(PRWEB) February 28, 2013
After being defrauded by Lloyd Rucker in 1994, Dr. Cunning obtained a verdict against Rucker for $3.2 million in 1997. He subsequently located and seized over $1 million from the fraud artist in 2005, obtained a court order after a trial in 2006 that he could collect the money, and then successfully rebuffed Rucker's appeal of that order in 2009.
Before he could finally collect the money in 2009 however, a bankruptcy trustee sued Dr. Cunning for the same proceeds, claiming that Cunning did not properly serve Rucker with legal documents in 2005 and, consequently, the trustee could take the money to pay creditors of Rucker's bankruptcy (Court Case No. 8:06-bk-10195-CB). The Trustee took this position despite the fact that Dr. Cunning was, by far, the largest creditor in the bankruptcy, being owed 90% of the money owed by Rucker to creditors.
After a four day trial, U.S. Bankruptcy Judge, Catherine Bauer, rejected the trustee's position and the fraudster's testimony, relying on the evidence Dr. Cunning presented in finding that Rucker had clearly been served with the relevant documents back in 2005.
The court found that "Trustee's counsel did his best to throw doubt on whether service occurred . . . . And, obviously, time dims memories for all of us. That is one of the many reasons we have proofs of service. We need to have accurate records of service or our courts would grind to a halt with the passage of time and inevitable deaths of those who served the documents. Indeed, in this case, one process server did die prior to trial." The court gave no weight to Rucker's testimony, noting "his well-documented propensity to lie under oath." Rucker v. Casey, Case No. 8:06-bk-10195-CB.
This victory is the latest hurdle of many that Dr. Cunning and his tenacious team of lawyers have overcome. The Court has ordered further briefing on additional issues and will hold a hearing with them on March 12, 2013. Resolution of these issues should finally determine whether Dr. Cunning can recover his pilfered funds from the fraud artist.
Dr. Cunning expressed gratitude over the latest ruling of the court and the efforts of his trial team. "Throughout the years, I have been very thankful for, and appreciative of, the talent and hard work of my trial counsel. It has been a long haul for all of us dealing with the efforts of a convicted felon that has repeatedly abused the judicial system to create obstacles and avoid paying back what he stole from me. I am delighted that we have achieved some measure of justice."
Dr. Cunning was represented by bankruptcy counsel Evan Smiley of Wieland, Golden, Smiley, Wang, Ekvall & Strok LLP, and by trial counsel Thomas H. Bienert, Jr. of Bienert, Miller & Katzman PLC. http://www.bmkattorneys.com.