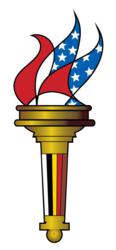 "Truthfully, most Americans couldn't define Liberty if it jumped up and bit them on the backside." - Wm W. Fawell
Galena, IL (PRWEB) February 28, 2013
In response to recent reports concerning Secretary of State, John Kerry, and his comments about American freedom and Liberty, Elect A New Congress released its clarifying study on the working definition of Liberty, what Liberty really means, and the only way that Liberty can be attained.
"There is no such thing a Personal Liberty," pointed Wm W. Fawell, author and founder of the super pac for all America's, Elect A New Congress. "In both application and reality, personal Liberty is as invalid a term as personal tyranny, as neither term makes sense."
Liberty, a long held tradition in America politics, traces its popularity from the American Revolution in 1776, and represents a political form of government. It has been represented by the Liberty Tree, the Liberty Bell, and even Lady Liberty in the form of the Statue of Liberty. But rarely has an intellectual political science study been undertaken to clarify and define the term, application, and maintenance of Liberty as a specific operating model of governance.
"I understand that personal Liberty is a popular term," quoted Fawell. "But Liberty is a political model of operation that simply guarantees that the people rule their government, and so is societal in nature. There is nothing personal about it. There is personal freedom and more so slavery, which is very personal, but the term personal Liberty is very misleading and creates confusion. It deceives the general public, preventing Americans from understanding the simple steps they need to take to restore Liberty and its natural bounty for all, to all Americans."
"America is governed by a tyrannical state today," Fawell pointed out. "Everyone knows it; still, everyone rails against its symptoms and not the core cause of tyranny. Tyranny is an operating model that concentrates power in the hands of the few and not the many. Nearly every problem in the decay of the social, moral, economic, and political fabric of America today is resolved by Liberty. It is the silver bullet that cures all ills."
"Liberty and tyranny are two diametrically opposed operating system of governance and almost no one knows the difference," Fawell continued. "People call our tyrannically based government and its economy "The System," never realizing there is another entirely separate, opposing, and complete operating political model of governing called Liberty. Consequently, Americans try to address all the problems they see from within a tyrannically based governing model, which is a no win proposition. Truthfully, most Americans couldn't define Liberty if it jumped up and bit them on the backside."
"Liberty," Fawell defined, "simply requires all powers of Article I, sections 8 & 9 be restored exclusively back to the Congress and operated wholly and exclusively within the public forum, and that this same public forum be extended into the definition of Proper, in the Necessary and Proper Clause. If America changes the political operating model of our government to Liberty, everything, and I mean everything changes, and changes quickly."
"I encourage everyone to learn what Liberty actually is, what it requires, and consider the Elect A New Congress Hearts & Minds 535 - 2014 Congressional campaign designed to restore Liberty as the basis of governance in America, returning the rule of the people over our government," Fawell explained.
"At Elect A New Congress, sharing the details of a Liberty based operating government is our first and only priority. We have one Declaration/Petition, a single means to attain it and we back it up with historic facts, examples, and a road map," Fawell concluded.
"Serfs Up America!"