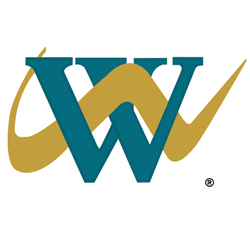 It's awesome how refreshing and modern wallpaper has become in recent years.
Chattanooga, TN (PRWEB) February 27, 2013
Wallpaper retailer Wallpaper Wholesaler announced today the release of several brand new wall covering collections for spring. These new wallpaper books come from the well-known designer names of Brewster, Beacon House, Chesapeake, Warner, Norwall & Patton, Seabrook, and Blue Mountain. These collections are provided to homeowners and designers alike who are anxious to bring in fresh new looks for spring.
"It's awesome how refreshing and modern wallpaper has become in recent years." says top Wallpaper Wholesaler Customer Service Rep, Ken Murray. "We are seeing a trend towards using wallpaper in new and creative ways that have never been done before." In preparation for spring 2013 - a year that Wallpaper Wholesaler believes will be a year of prosperity and positive change - these six innovative design books are launched, and at wholesale prices the competition can't seem to beat.
Brewster's Dollhouse 8 is a whimsical spring collection to delight in, with traditional timeless wallpaper patterns. Isabella Rose Trail, Pattern# 48768846, is a soft and delightful cottage style pattern of twining baby blue roses. Lizabeth Allover, Pattern # 48768866, combines pink and purple blooms that dance in playful elegance across your walls.
Beacon House and Brewster's Olympia exudes sophisticated style with a line of transitional super strippable wallpaper that leaves no residue on walls. Gemini, Pattern # 48468075, is a neutral beige with flowers and vines in a metallic finish that add depth and a hint of glamour to the walls. Allana, Pattern # 48468064, is another neutral beige wallpaper with a bouquet-like pattern in a metallic sheen and a pop of scarlet roses.
Blue Mountain's Shand Kydd Imagination embraces transitional wallpaper patterns and the juicy red color scheme so popular among designers and design enthusiasts. Nature, Pattern # SK175201, follows the black and white theme with a woodland pattern in metallic silver over black and has been used by designers to emphasize height in a small room. Gothic Rose, Pattern# SK175111, is a delectable marriage of rich red roses over a black background, a dramatic and bold wallpaper not for the faint of heart.
To see more of the 2013 spring collection from these newly released books, customers can explore Wallpaper Wholesaler and click on the newest wallpaper collections link on the bottom right-side of the page. To kick off the spring home improvement season, Wallpaper Wholesaler is offering 25% off all 4Walls borders, and 30% off all 4Walls wallpaper. Wallpaper Wholesaler also features a live dedicated customer service team, on hand during business hours via chat or phone to answer any design questions.
Customer service is available:
Monday to Friday: 9am to 8pm EST
Saturday: 10am to 3pm EST
888-305-8020