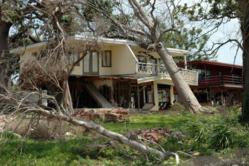 We want students of WeTrainAdjusters to be as ready and employable as possible
Harpers Ferry, WV (PRWEB) February 28, 2013
Unfortunately, the world can be a dangerous place during the warmer months of the year. Spring can bring tornadoes to the Midwest as well as potential flooding in the Northeast. And for coastal areas, storm season begins June 1st.
Now is the time that adjusters should start preparing for catastrophe deployment. Cleaning up equipment, upgrading computers, and making sure their licensing requirements are up to date are just some of the items adjusters need to take care of.
Adjusters also need to make sure they get on the adjusting and insurance company's deployment rosters. To help adjusters stand out and make the cut, WeTrainAdjusters has introduced their Xactimate level one preparation and resume review programs.
The Xactimate preparation program combines the WeTrainAdjusters online Xactimate training with an in-depth examination. This combination gives the adjusters the skills, confidence, and knowledge they need to pass the Xactimate Level One exam on their first attempt.
For Resume Review, adjusters submit their resumes for review to one of the WeTrainAdjusters senior editors. Suggestions on grammar, syntax and structure are all incorporated into the result. Adjusters can then submit the polished resume to the appropriate companies.
"We want students of WeTrainAdjusters to be as ready and employable as possible" says Scott Hutton, Managing Partner of MindCross Training, the creator of the WeTrainAdjusters website. "We believe that these two programs can help give them the edge they need to be successful."
According to Xactware®, Xactimate Level One certification "verifies that the user has the foundational skills required to create an estimate from start to finish using Xactimate 27."
Adjusters who gain this designation have demonstrated that they have the knowledge to handle claims using Xactimate. The examination preparation is part of the WeTrainAdjusters Xactimate curriculum.
For Resume Review, adjusters simply submit their resume to WeTrainAdjusters. The resumes will be edited and critiqued, ensuring that the result is accurate and professional.
The Level One certification preparation is already incorporated into the WeTrainAdjusters Xactimate training at no additional charge. Resume Review is available for $24.99.
For more information on either program, adjusters can contact WeTrainAdjusters at 304.725.2617 or via email at training(at)mindcross(dot)com.
About WeTrainAdjusters
WeTrainAdjusters is an insurance-focused area of MindCross Training . Founded in 2001, MindCross is a training development company focused on providing various types of cost-effective training and training services. MindCross is currently working with partners in the insurance industry to provide adjusters with the best training available. MindCross is an authorized Continuing Education (CE) provider in Texas and Florida. Additional information can be found at http://www.mindcross.com.