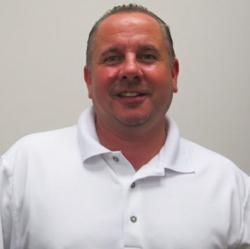 This is the first time in our 21 year history that someone has gone from Rookie Sales Consultant of the Year to Regional Sales manager in less than two years
Charlotte, NC (PRWEB) February 28, 2013
Preferred Warranties Inc. has announced the promotion of Lance Summey to Southeast Regional Sales Manager. He will oversee business development and the company's sales consultants in Georgia, Kentucky, North Carolina, South Carolina, Tennessee and Virginia.
"Preferred's growth potential is amazing and I'm very excited about the contribution that I can make as a sales manager," said Mr. Summey. "Good dealers are looking for the best protection plans for buyers of their best vehicles. We can fill that demand while we help them make more profit on the back end and build repeat business for the future."
The North Carolina native joined the company in 2010 as a sales consultant, and won PWI's Rookie of the Year Award in 2011. Prior to joining Preferred Warranties, he was senior vice president of sales for Southern Ideal Door, Charlotte, NC.
"This is the first time in our 21 year history that someone has gone from Rookie Sales Consultant of the Year to Regional Sales manager in less than two years," commented Wayne Herring, Jr., PWI's national sales manager. "Lance is truly one of our company's rising stars."
Lance Summey is a 1989 graduate of Appalachian State University, where he earned a BSBA in Banking and Economics.
Preferred Warranties Inc. has been a quality leader in aftermarket vehicle protection plans since the company was founded in 1992. In 1998, the company was ranked #179 on the Inc. 500 list of fastest growing U.S. companies and earned a Torch Award for Marketplace Ethics from the Better Business Bureau. Today, Preferred Warranties are available through dealerships in 17 states: Alabama, Delaware, Georgia, Indiana, Kentucky, Maryland, Michigan, New Jersey, New York, North Carolina, Ohio, Pennsylvania, South Carolina, Tennessee, Texas, Virginia and West Virginia.