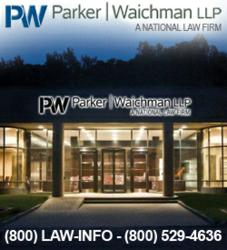 ...the evidence strongly suggests that these issues stem from the defects of the ASR, which has become the most notorious metal-on-metal hip implant since its recall
(PRWEB) February 27, 2013
Parker Waichman LLP, a national law firm dedicated to protecting the rights of victims injured by defective medical devices, is commenting on the latest DePuy ASR trial developments reported by Bloomberg News on February 26th. The lawsuit is on behalf of Loren Kransky, who alleges that his DePuy ASR hip implant is defective and caused a number of complications, such as high levels of metal ions, leading to revision surgery (Kransky v. DePuy, BC456086, California Superior Court, Los Angeles County). According to Bloomberg, Kransky's lawyers said that Avram Edidin, a witness for Johnson & Johnson, miscalculated when he said that Kransky's implant failed due to the angle of implantation.
http://www.bloomberg.com/news/2013-02-25/j-j-expert-grilled-on-calculation-of-hip-placement-device-1-.html
"Throughout this trial J&J has continually tried to attribute Kransky's injuries to other factors," said Daniel C. Burke, Senior Litigation Counsel at Parker Waichman LLP. "But the evidence strongly suggests that these issues stem from the defects of the ASR, which has become the most notorious metal-on-metal hip implant since its recall." Parker Waichman LLP continues to offer free legal consultations to hip replacement patients implanted with the DePuy ASR, as well as patients implanted with other all-metal hip devices. The firm advises hip replacement patients to speak with their surgeons if they experience symptoms such as:

Pain
Swelling
Difficulty walking, or a change in your ability to walk
Popping, creaking, or other sounds emanating from the area of the implant
Metallosis, high levels of metal ions
Early failure, revision surgery
Bloomberg reports that J&J expert witness Avram Edidin testified in Los Angeles state court that the ideal angle of implantation is 45 degrees. Edidin, who is a professor at Drexel University's School of Biomedical Engineering in Philadelphia, said that Kransky's implant shed metal ions because it was implanted at an angle between 63 and 65 degrees. Upon cross examination, however, Kransky's attorneys showed an X-ray of his hip was actually 57.5 degrees. Edidin did not explain why there was a discrepancy in the measurements.
Johnson & Johnson's DePuy unit recalled 93,000 ASR hip implants in 2010, reporting a failure rate of 12 percent in five years. By now, revision rates have exceeded 40 percent in Australia. Throughout the trial, the company has claimed that Kransky's injuries were not caused by the defects of the metal-on-metal hip implant. According to Bloomberg, Kransky's lawyers showed Edidin a DePuy document Health Hazard/Risk Evaluation Executive Review Board at the time of the recall; when describing the reason for the recall, J&J checked Class A for "defective product that would affect product performance and/or could cause health problems." David Floyd, former president of DePuy, was one of the executives who signed the document.
Parker Waichman LLP continues to offer free legal consultations to victims of metal-on-metal hip implant injuries. If you or a loved one experienced premature failure of your implant or other health problems associated with a metal-on-metal hip implant, please contact their office by visiting the firm's Defective Hip Implants page at yourlawyer.com. Free case evaluations are also available by calling 1 800 LAW INFO (1-800-529-4636).
Contact:
Parker Waichman LLP
Gary Falkowitz, Managing Attorney
(800) LAW-INFO
(800) 529-4636
http://www.yourlawyer.com