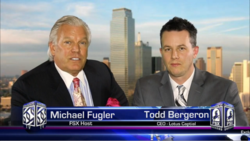 Dallas, TX (PRWEB) February 28, 2013
During the recent FSX Investment Conference held at Dallas, Texas, Lotus Capital CEO, Todd Bergeron, granted an exclusive interview for InterlinkedTV, an on demand web channel dedicated to entrepreneurs and investors.
Lotus Capital provides flexible, customized equity and debt capital financing while delivering liquidity to the small- & micro-cap equity markets around the world.
During the exclusive interview Bergeron stated that Lotus Capital, based in Chicago with offices in Hong Kong and Panama, picks up where the banks and the broker firms leave off.
The full interview is available only on InterlinkedTV.com.
If you would like to meet CEOs, BDs, and other Investors first hand, get Interlinked with FSX by simply registering for their next event. Some restrictions apply. Must be an accredited investor or be registered through FINRA to attend an event.
About Lotus Capital and InterlinkedTV
Lotus Capital is a private equity-backed financial firm specializing in monetizing debt and equity assets for investors in small-and micro-cap public companies. For more information visit LotusCap.com
InterlinkedTV is an internet video production and distribution site dedicated to entrepreneurs and investors. We feature education, public and private companies, venture capital news, and investment events. This content is exclusive and cannot be found anywhere else. We give our members and viewers a unique chance to meet the CEOs and executives of high growth companies. For more information go to InterlinkedTV.com & Interlinked.com