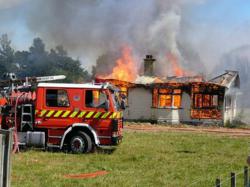 Our customers can rest easy with the confidence that their home is protected by the most advanced electrical-fire prevention technology available.
San Jose, CA (PRWEB) February 28, 2013
There are an estimated 28,300 electrical residential fires annually, causing over 360 deaths and close to $1 billion in direct property loss, according to the National Fire Protection Association. Mark Londre, the owner of Willow Glen Electric, and his electricians are vigilant in looking out for the electrical safety of their customers and the communities in which they live.
Willow Glen Electric and its' San Jose-based electricians are doing their part to help reduce these losses by recommending and installing arc-fault circuit interrupters (AFCIs) for their customers. AFCIs are a proven fire-prevention technology that can save lives and reduce property damage by minimizing the chance of an electrical fire in the home.
Willow Glen Electric's electricians help their community with trouble-free installation of AFCIs and provides expert advice on finding and fixing electrical system problems. It is their goal to provide their customers the maximum fire- prevention benefits with AFCI technology.
Proper installation of AFCIs by licensed electricians, combined with their professional ability to spot and troubleshoot potential problems, can result in fewer, inconvenient callbacks. Mark Londre is proud of his company's potentially life saving installations.
"It is very satisfying to know that we play a key role in improving the electrical safety of the homes we wire and service," Londre said. "More importantly, our customers can rest easy with the confidence that their home is protected by the most advanced electrical-fire prevention technology available."
Recognition of the importance of AFCIs has increased since 2002 when the National Electrical Code first required AFCIs to be installed during new home construction to protect the circuits that power bedrooms. The 2008 and 2011 versions of the NEC expanded requirements to include living rooms, dining rooms, sunrooms and other gathering areas in the home. Electrical safety experts believe that expanded AFCI use can dramatically reduce the annual number of electrical fires and the damage, chaos, and disruption they cause.
Preventing fires from occurring is always more cost effective than replacing whole structures. This is why Willow Glen Electric is focusing on educating their customers on the benefits of correctly-installed AFCIs, which they are proud to promote and offer.
If residents in San Jose, Campbell, Cupertino, Los Altos, Los Gatos, Mountain View, Santa Clara, Saratoga, or Sunnyvale want to protect their homes, contact Willow Glen Electric for a free evaluation from their San Jose electricians to see if your home is a good candidate for AFCI electrical-fire prevention.
About Willow Glen Electric:
Willow Glen Electric, Inc., a family-run business, has been providing quality electrical customer service for residential and light commercial customers since 1987. Their San Jose electricians specialize in 200 Amp panel upgrades, LED lighting systems (new installations and retrofits), whole house re-wires, electrical repairs, safety upgrades, small jobs, fans (all types) and troubleshooting for homes, offices and small businesses.
Owner Mark Londre has over 38 years of experience in all phases of the electrical trade. Their electricians, as well as their office staff, are well trained, hardworking, dedicated and professional and are "At Your Service!" for their community's electrical needs.