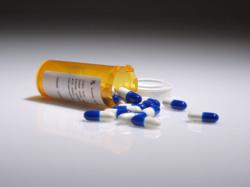 These same medications in Canada usually sell for half the U.S. retail price
Winnipeg, Manitoba (PRWEB) February 27, 2013
The data comes from the Annual Report of The Bureau of Economic Analysis that indicated the increase occurred in spite of significant savings from greater overall generic medication usage. Other health care costs decreased or remained steady in 2012. The increased spending is due to large price increases on top selling brand name drugs such as Nexium, Abilify and Crestor, which saw price increases of 7 to 10% in 2012.
Those who were adequately covered by a prescription drug plan may not have felt these sizeable price hikes; however, the affordability of health insurance as well as insurance coverage gaps are common challenges throughout the U.S. A study released by CVS Caremark last October indicated that affordability is the number one reason Americans skip their medications, a definite cause for concern with The National Consumers League (NCL). The NCL identified poor medication adherence as "a problem that causes more than one-third of medicine-related hospitalizations, nearly 125,000 deaths in the United States each year, and adds $290 billion in avoidable costs to the health care system annually".
"The affordability of prescription medication is a constant battle in the U.S. Our neighbours to the south are already financially strapped. We feel fortunate to be in a position to help our customers obtain the medications they require at affordable prices. These same medications in Canada usually sell for half the U.S. retail price," stated David Zimmer, President of TheCanadianPharmacy.com.
The Canadian Pharmacy has been providing its customers significant cost savings on their medications for over 10 years. As a CIPA certified online Canadian pharmacy and international prescription service The Canadian Pharmacy provides substantial savings on the cost of prescription medications.
About The Canadian Pharmacy:
Located in Winnipeg, Manitoba, The Canadian Pharmacy employs a dedicated team of licensed and experienced pharmacists, physicians, pharmacy technicians, and customer service representatives to provide our customers with any and all information they may desire about their medications and their suggested use. The Canadian Pharmacy is a Member of the Canadian International Pharmacy Association (CIPA), the Manitoba International Pharmacist's Association (MIPA), is a 5-Check Rated Pharmacy by PharmacyChecker.com and a member of the Better Business Bureau.
The Canadian Pharmacy's mission is to provide safe, affordable access to high quality pharmaceutical products and services.