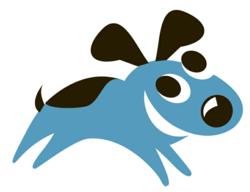 Smart dog owners come to our site to find unique dog products that they won't find in the big box stores or online mega-malls. We're different than the competition, our products are different, and we'll be evangelizing that message.
Holland, MI (PRWEB) February 28, 2013
The online pet supply sector just got more interesting today. Hot on the heels of being named one of the top 15 iPad Friendly retail sites, upscale e-tailer PupLife officially announced the return of e-commerce veteran and company co-founder Eric Houtkooper. For the last year, Mr. Houtkooper has served as Director of E-Commerce for SupplyGeeks.com. The company also disclosed plans for accelerating the site's sales growth with cutting edge customer service technologies.
"It's great to be back in the dog supplies business," stated Eric Houtkooper, who will retain the title of company President. "PupLife has been doing great things over the last year, certainly with our industry leading responsive site design, but also with our renewed focus on finding the most unique dog products. We'll be taking that to another level very quickly." said Mr. Houtkooper."At PupLife, we want to change the way that people shop for the family pet. We know that customers come to our site to find cute collars, dog harnesses and designer dog tags that they won't find in the big box stores or online mega-malls. We're different than the competition, our products are different, and we'll be evangelizing that message even more in the months and years ahead."
Additionally, the company announced that PupLife.com had been named one of the Top 15 iPad Friendly Retail Sites by Practical eCommerce Magazine. "We're extremely proud of the recognition, especially since it validates our focus on ease of use," said co-founder and CEO Leslie Hayes. "Credit must go out to Clean Canvas in the UK and of course to Eric for modifying the design to fit the user experience. Again, we are all about usability for the customer - it has to be easy to use, so they can find and purchase the right products for their dog. This site does that very well."
Leslie Hayes added that the company has aggressive plans for expansion in 2013. "We're excited about some new e-commerce features that are coming in the months ahead. We've already added a live chat feature to our site - this has been a big boost to our customer service overall. Dog owners are busy people, and they want to get answers immediately, without having to email or call a customer service rep. Our live chat functionality creates a better overall shopping experience for everyone. Additionally, we are currently testing a search bar and coupon launch pad that always remains visible, even if the customer scrolls. Again it is all about creating the best customer experience possible."
Launched in 2003, PupLife has grown into one of the web's most respected brands for dog owners to find unique dog products and gifts. The company is roaring towards it's tenth year with some exciting new features, and with it's company co-founder back at the helm, PupLife will be certainly be a company to watch in 2013.
About PupLife
Since 2003, PupLife has been changing the way that people shop for America's favorite pet. Recently named one of the Top 15 Retail Web Sites For The iPad by Practical E­Commmerce Magazine, the company is committed to making online shopping for our furry friends easy and fun. As a company, PupLife believes that pets should be treated as a vital part of the family and that your dog deserves the best. Carrying a wide selection of dog beds, designer dog bowls, collars, apparel and more. PupLife.com is the best place to shop for designer dog supplies at amazing prices.