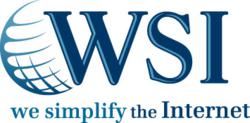 Milton, Ontario (PRWEB) February 28, 2013
Since the beginning of the 2013 calendar year, Denise Gervais of online marketing service provider WSI Milton has been on the move in order to guide small to medium sized business owners in the effective use of the web to generate leads. Acting as a guest speaker for numerous associations and non-profit organizations, she has enlightened many to the changing environment of marketing and promotions.
In a half day seminar with Landscape Ontario, Gervais lead attendees through a basic introduction to social media. The discussion brought many to realize the importance of keeping up with the evolving climate of online marketing as social media becomes more and more important. She carried on by delivering a full day workshop on profitable online marketing strategies, giving landscape professionals the basic knowledge to begin maximizing their profits using the web.
These topics are applicable to all businesses in today's world, and are highly transferable to a variety of industries. Upcoming in March, Denise will be holding a training session for TAY (Transitional Aged Youth) Committee Halton, educating non-profit professionals on the use of social media to connect with 16-24 year old youth. The subject matter is always highly customized to the challenges and needs of the industry that she is dealing with.
Other planned speaking arrangements include: The Orangeville & Area SBEC and the Ministry of Economic Development and Innovation (March 26), and the Flooring Institute of Ontario (April 11).
WSI Milton regularly offers free online lead generation seminars at their southern Ontario office. If you're interested in learning more about conference speaking, or an upcoming training session, visit http://www.yourwsiadvantage.com.
WSI Milton is a franchise of WSI, the world's premier online marketing company that offers services to small and medium-sized businesses. Through applying their expertise in internet marketing, the WSI Milton team has helped numerous businesses benefit from a well crafted online presence.