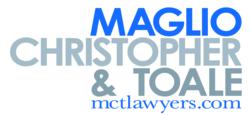 The cross examination of Dr. Edidin provided moments straight out of a television court drama.
Washington, DC (PRWEB) February 28, 2013
In a California court this week, Johnson & Johnson claimed that their recalled DePuy ASR hip replacements are not defective and blamed surgeons for the hip replacement's high failure rate, according to news reports in Bloomberg.com The article went on to say that an expert witness for Johnson & Johnson, Dr. Avram Edidin, testified at trial that there are no design flaws in the DePuy ASR hip implant, even though the company itself determined that the hip replacement was defective. In his testimony, Johnson & Johnson's expert witness blamed the ASR failures on surgeon placement rather than on a poorly designed hip product. "Dr. Edidin was supposed to bolster J&J's position in the case as an expert in the engineering of orthopedic devices, but his testimony will undoubtedly backfire for J&J as surgeons become outraged at being blamed for these failures," says attorney Altom Maglio, who represents hip recall patients across the U.S. in litigation against DePuy.
BLAMING SURGEON PLACEMENT
Michael Kelly's cross examination of Dr. Edidin "provided moments straight out of a television court drama," says Maglio. Bloomberg.com reports that Edidin testified that x-rays show the surgeon in this case implanted the hip cup at a 63 to 65 degree angle. He blamed this 65 degree inclination angle on the high metal wear experienced by the patient. News reports describe how Plaintiff's attorney, Michael Kelley, placed a simple plastic protractor over the X-ray in question and showed the angle of the hip cup was actually 57.5 degrees. Kelly then asked Edidin, "You are aware you can find a protractor at Walgreens, are you not?" Edidin did not explain the discrepancy. It was a moment of courtroom theatrics that lawyers dream about, comments Maglio
EXPERT CLAIMS ASR HIP FLAWLESS
Dr. Edidin, who testified at trial that he spent most of his career focused on spines, not hips, stood firmly behind the DePuy ASR while on the witness stand. He told the jury that he saw no flaws or defects with the implant when he reviewed the design plans, reported Bloomberg.com. However, attorney Michael Kelly followed up Edidin's courtroom testimony by showing the jury an internal DePuy document labeling the ASR as a "defective product that would affect product performance and/or could cause health problems." Asked by Kelly in his cross examination if Edidin knew more about the design of the ASR hip than the DePuy President whose signature appeared on the report, Edidin testified, "yes." Bloomberg.com quotes Kelly's followed up question when he asked, "have you called them and asked them to put it back on the market?" Edidin's testimony was, "no."
MULTI-BILLIONS ALLOCATED TO SETTLE MOM HIP CASES
The company has reportedly set aside about $4,000,000,000 to cover costs of MOM hip cases, according to Reuters News. However, Maglio believes that due to the number of lawsuits, settling the defective ASR litigation could end up costing Johnson & Johnson even more. "So far, this first ASR trial has gone very poorly for J&J," says Maglio, "with several company defense witnesses giving testimony that better supports the victim's case."
Maglio Christopher & Toale, PA is a leading law firm in the ongoing DePuy ASR litigation. They filed one of the first lawsuits against DePuy and have played a key role in the legal proceedings leading up to this point. The law firm does NOT file lawsuits against orthopedic doctors. Maglio Christopher & Toale, PA strongly believes the problem is with the product, not the surgeon or the surgical technique.
If you were hurt by a defective DePuy ASR Hip Implant, contact the attorneys at Maglio Christopher & Toale, PA. They'll talk to you about the best way to move forward with your case against DePuy Orthopaedics, Inc. and Johnson & Johnson. Contact their offices at (888) 952-5242 or fill out their online case evaluation form.
The ongoing trial is Kransky v. DePuy, BC456086, California Superior Court, Los Angeles County (Los Angeles).