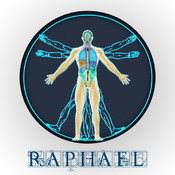 (PRWEB) February 28, 2013
The iPad app Raphael PMR (Personal Medical Record) from STARx Technical Corporation has been updated to version 1.2. The new version enables an in-app purchase to Raphael PMR+, which adds physician and lab test appointments and medication reminders to the app's slate of features. It is available for download in the iTunes App Store for $1.99.
Raphael PMR is a tool for maintaining one's own medical record or the record of loved ones. Its aim is to improve health status and enhance the doctor-patient relationship through better communication. It can store many pieces of information, including:

Health insurance
Active and inactive medications
Special diets
Allergies
Emergency contacts
Legal status
Pharmacy listing
Physician contact information
Surgery history
Lab results
The app also provides visualization of lab results, calories, weight or any other variable collected through a graphing function. Raphael PMR includes support for autocompletion and can import data from the iPad's Address Book. It can even be used to request medication refills, send queries to your doctor with photos, or email a full report encrypted by password to any physician or medical facility.
Raphael PMR is the brainchild of Leonard Bielory, M.D. Dr. Bielory has been consistently chosen as a "Top Doc" in New York and New Jersey metropolitan area surveys for the past 20 years. He has successfully completed over 50 clinical research studies in asthma and allergic disorders.
"The iPad lets people share information more conveniently and more quickly than ever before because it makes such activities enjoyable," says Dr. Bielory. "Raphael was designed in a way to make medical records more useful by making their sharing and creation more interesting."
Raphael PMR was developed for STARx Tech by Zco Corporation, one of the largest mobile app developers in the world.