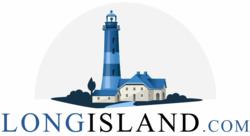 Recent expansions and updates made to the LongIsland.com Day Camps Directory make it more vital than ever for local LI parents searching for the best program options for their children – just in time for this year's upcoming Spring and Summer Breaks.
Kings Park, NY (PRWEB) February 28, 2013
With Spring and Summer break right around the corner, LongIsland.com's recent updates to their Day Camp Directory are sure to be of great benefit to local parents looking to enroll their children in camp programs. Updates include a continually growing list of Day Camp programs at locations throughout Long Island, as well as additional details and photos in each Camp's listing, allowing parents to better compare Camps when searching for the perfect program for their son or daughter. These new features will make it simpler than ever before for local parents to find information about a wide variety of Day Camp programs, and select the right one for their child.
Founded in 1996, LongIsland.com has continued to grow to become an even more comprehensive resource for locals who are searching to find out more about businesses, events, news, and entertainment in Nassau and Suffolk. The Day Camp Directory update was prompted by the popularity of the page, and in response the upcoming Camp season quickly approaching. The recent expansion of the Day Camps Section of LongIsland.com is the most recent example of how the site has grown since its acquisition by Long Island Media in 2010, and subsequent redesign in 2012.
In addition to thorough listings for the best local Day Camps on Long Island, LongIsland.com allows local parents to leave their reviews and feedback for Camps their children have attended, giving prospective campers real insight into the wide variety of programs featured on the site. Camp Listings also include numerous pictures of their facilities, allowing for parents of prospective campers to get an inside look at the different summer camps and day camps, without having to visit the camps themselves, before rounding down the options.
The LongIsland.com Day Camps Page is just one of the useful resources available to Long Island parents on the site, which continue to expand daily in order to meet the demands of locals searching for all things Long Island.
Visit http://www.LongIsland.com/day-camps for more information...