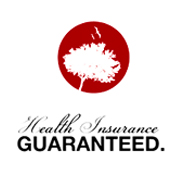 (PRWEB) February 28, 2013
As the multi-year roll-out of federal health care reform 2013 has been described as a "Gap Year" – waiting Health Reform Provisions to Take Effect, Health Insurance Guaranteed, a guaranteed pre existing condition medical insurance company, released a list of tips to help American consumers understand their coverage options and responsibilities this upcoming year.
Reasons why not to wait any longer for Health Insurance:

Escalating healthcare costs, rise in health issues, and the threat of chronic conditions are all factors that increase the need for health insurance. Despite these facts, many people still lie in the uninsured bracket for various reasons, chief of which is the cost of health insurance. However, these four reasons show why you should not wait for health insurance.
Risk of pre existing medical conditions: Earlier, insurance companies could and did refuse pre existing condition health insurance coverage, largely because the risk was too high. However, today with new regulations and mandates, there are other high risk pools for you to gain insurance from. Additionally, by 2014, the government seeks to ensure that no insurance company can actually refuse insurance due to such conditions.
Expensive healthcare: Healthcare costs are increasing at a steady rate. Under these circumstances, the onus of payment is entirely on the individual, where there is no insurance. Moreover, without health insurance, you do not qualify for any discounts that others with insurance can boast of.
Risk of being uninsured: Financial debts and bankruptcy are the highest amongst those who are uninsured against health emergencies. In order to avoid such situations, it is important to get affordable group or individual health insurance for you and your family.
Insurance for young adults: Young adults believe that their youth and good health do not require any insurance against health emergencies. However, studies have shown that a large percentage of young adults visit emergency rooms every year, and adequate coverage by health insurance plans can help them deal with costs of such treatment.
About Health Insurance Guaranteed - Health Insurance Guaranteed is the nation's leader in health care for those with pre-existing conditions (of all age groups). This company prides itself in offering a health insurance coverage solution to those who need it most, such as: cancer medical insurance, diabetes insurance and many more. They are able to help their clients find make the comparison and make decisions for an affordable insurance, prescription coverage and excellent catastrophic insurance for their pre-existing medical conditions. Health Insurance Guaranteed, no waiting period health insurance company, works with only A-Rated carriers by AM BEST and other accredited organizations. They adhere to all federal regulations regarding pre-existing conditions and where applicable accept creditable coverage according to HIPPA (Health Insurance Portability and Accountability Act). These companies are well known in the industry for their customer service, claims turn over and access to quality health care providers.
To get a consultation about Medicare Supplement Insurance Plans and guaranteed issue health insurance - Health Insurance Guaranteed can be contacted at 800-940-5446, http://www.healthinsuranceguaranteed.com/index.php