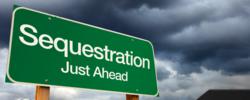 We received so many questions and concerns about the issue of sequestration, we thought the best thing for our military families was to provide clear information about its effects in a conversational video format, Vice Adm. Norb Ryan, Jr. said
Alexandria, Va. (PRWEB) February 27, 2013
Military Officers Association of America (MOAA) created a video, Sequestration: What You Need To Know, to explain what will happen to military families if the sequestration-driven budget cuts take effect. If they do, the Department of Defense (DoD) budget will be hit hard with $46 billion in cuts coming in this fiscal year (March – September 2013.)
The video was created because many military families were unsure about sequestration and how it might affect them.
"We received so many questions and concerns about the issue of sequestration, we thought the best thing for our military families was to provide clear information about its effects in a conversational video format," MOAA President Vice Adm. Norb Ryan, Jr. said.
This recap details some of the areas of importance to military families discussed in the video.
Pay and Allowances: Pay and allowances exempt from sequestration include: active duty military pay and allowances, drill pay, retiree pay, veterans disability benefits, and survivor benefits.
Civilian Employees: Over 800,000 civilian DoD employees will be furloughed 1 day per week beginning April 25. Limited exceptions include: civilians employees that are deployed and civilians employees who are required to maintain safety of life or property. Employees that are exempt from furloughs include those paid with non-appropriated funds (NAF), Senate-confirmed political appointees and foreign national employees.
Health Care: Because over 40% of the health care work force at Military Treatment Facilities (MTFs) are federal civilian employees, expect an impact on services. What the impact will be remains to be seen. DoD is awaiting input from the Assistant Secretary of Defense for Health Affairs and the Services Surgeon Generals.
Schools: DoD schools are not exempt. DoD plans to do everything possible to sustain full-year programs and full accreditation. What that will look like remains to be seen. Input is being sought from installation commanders.
Family Programs: Programs that are staffed by federal civilian employees will be impacted by the furloughs resulting in reduced services.
Child Development Centers: NAF Employees are exempt from furloughs. However, those CDC staff members paid with appropriated funds are not exempt.
Commissaries: It is possible that operating hours of commissaries will be curtailed.
At a recent press conference, Jessica Wright, Acting Under Secretary of Defense (P&R), said "If sequestration is not averted, the associated furloughs will impact our warfighters, our veterans, and our family members in untold ways."
# # #
About MOAA:
Military Officers Association of America (MOAA) is the nation's largest officers association with more than 380,000 members from every branch of service, including active duty, retired, National Guard, Reserve, and former officers and their families and survivors. MOAA is a nonprofit and politically nonpartisan organization and an influential force in promoting a strong national defense. MOAA represents the interests of service members and their families in every stage of their lives and careers, and for those who are not eligible to join MOAA, Voices for America's Troops is a nonprofit MOAA affiliate that supports a strong national defense. For more information, visit http://www.moaa.org.