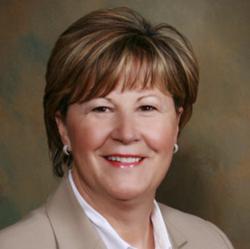 We must fundamentally reconsider the health of our children and eating habits we promote by example.
Austin, TX (PRWEB) February 27, 2013
Texas pediatrician Dr. Marta Katalenas has a shot at asking Michelle Obama about child obesity in the first Google+ Fireside Hangout promoting the First Lady's "Let's Move!" initiative – if her video question submission receives enough votes. The First Lady will be joined by Kelly Ripa, Emmy award-winning co-host of popular daytime talk show "LIVE with Kelly and Michael" to discuss the challenges of raising healthy kids in America, just as President Obama and Vice President Biden have addressed the nation's pressing issues using Google+ Hangouts during the last few months.
Dr. Katalenas has submitted the question: "How can community leaders and parents start a conversation with their local school districts about how to improve the quality of food offered to our children during school hours?". She explains on her web site how you can vote for her question about healthy school lunches to be answered by Mrs. Obama.
For Dr. Katalenas, the chance to discuss healthy eating and lifestyles is imperative, as she has watched first hand for 17 years as children have been failed by public school lunches and an unsupportive health care system. As an outspoken advocate on pediatric health issues, she founded her office's Nutrition Management Program. She has also authored The Step Up Diet, in which she writes: "we must fundamentally reconsider the health of our children and eating habits we promote by example, learning how to choose healthy ingredients for our meals and to prepare them from scratch."
Programs like Dr. Katalenas, which are already well organized with a good foundation, can in turn produce the most change if her video receives the needed votes on the Let's Move YouTube channel by Feb. 28. While hundreds of videos are expected to compete, hers is off to a good start, as she has been personally invited to participate by Google+. A representative reached out to Dr. Katalenas, asking her to submit a question for this session, knowing her commitment and contributions she has already made in addressing childhood obesity.
Dr. Katalena serves on the Round Rock ISD Student Health Advisory Committee and is a community leader in the Austin, TX area promoting healthy eating and lifestyles. Similar to First Lady Michelle Obama's initiative, "Let's Move!", Dr. Katalenas created "Kids Fitness Fun Day", in Round Rock TX, where local businesses, professionals, PTA members and entire families, came together showing kids how to have fun while exercising and sampling healthy food.
The First Lady launched "Let's Move!" three years ago to unite the country around our kids' health and create real support for families to live healthier lives. This year, the First Lady is using Google+ Hangouts to celebrate the anniversary of "Let's Move!" and to connect with communities on Google+ who are passionate about healthy eating, fitness and parenting.
Parents, teachers, and community leaders interested in addressing the health of America's children should tune in to the First Lady's Fireside Hangout live on the White House Google+ Page or Let's Move YouTube channel at 11:10 am ET on March 4. Social media savvy supporters should use the following hashtags to drive votes for Dr. Katalenas: #firesidehangout #letsmove #healthyliving.
About Dr. Marta Katalenas:
Dr. Marta Katalenas is a pediatrician, author of The Step Up Diet and a frequent speaker on the subject of pediatric health and childhood obesity. She is the owner of the Pediatric Center of Round Rock located in the Austin, TX metro area.