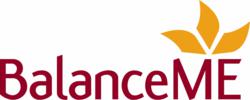 The focus at BalanceME is on a healthier balance of managing calories in and calories out, increasing activity levels, and improving confidence which aligns nicely with eating disorder treatments. — John Taylor, Chairman, Advisory Board
Asheville, NC (PRWEB) February 28, 2013
BalanceME weight loss camps join the National Eating Disorder Association to raise awareness of causes and symptoms of eating disorders during February's Eating Disorder Awareness Month. While weight loss camps and programs are perceived as the opposite of traditionally classified eating disorders, studies show binge eating disorder is found in one-third of participants in weight management programs.
The underlying parallels of obesity and eating disorders are often times overlooked. "The emotional and psychological side of obesity is something that a lot of people don't take the time to see," says John Gordon, CEO of BalanceME, "Underweight and overweight both frequently stem from emotional issues and a need for control. Other parallels include low self-confidence, poor body image perception, and depression."
Cognitive Behavioral Therapy (CBT) is commonly used in treatments for eating disorders and in more professional weight loss camps and programs. CBT is a form of therapy that helps clients connect their thoughts with their behaviors. BalanceME weight loss camps, boasting some of the best weight loss and overall health results in the weight loss camp industry, uses CBT to help campers take control of their thoughts, and in turn their behaviors, making positive changes in their lives.
BalanceME also teaches campers about food journaling and nutrition and culinary education. These aspects are also commonly used in helping eating disorder patients gain control in tangible ways to make conscious changes in their lives.
"A common criticism of weight loss programs is what many suggest is an over-focus on eating too little—reducing fat or calories to unhealthy or unsustainable levels," commented John Taylor, celebrity fitness expert and BalanceME Advisory Board Chairman, "The focus at BalanceME is on a healthier balance of managing calories in and calories out, increasing activity levels, and improving confidence which aligns nicely with eating disorder treatments."
It is estimated that 8 million American's suffer from a diagnosable eating disorder. The health issues linked to being overweight and underweight are extensive and helping those in need of help find appropriate help and treatment is crucial.
For more information about how BalanceME weight loss camps help adolescents and young adults fight health issues and binge eating disorders, please contact Owner / Operator John Gordon at (800) 975-0435 or visit the website http://www.BalanceME.com for more information.
###
BalanceME health camps (http://www.BalanceME.com) were created in response to the growing obesity epidemic and the unmet needs for a realistic, scientific, and personalized approach to fitness and weight loss. The BalanceME approach, called the ME Plan, is designed to Motivate & Educate on diet + activity + lifestyle changes. Founded by professionals and guided by experts who provided leadership to some of the largest behavioral health, mental health, and treatment programs in the country, BalanceME is working to become the leader in fitness and weight loss programs. BalanceME operates three summer camps in Cape Cod, Massachusetts, Dallas, Texas, and Santa Cruz, California. For additional information please visit http://www.balanceme.com or call (800) 975-0435.
Resources: Grilo, C. M. & Masheb, R. M. (2005). A randomized controlled comparison of guided self-help cognitive behavioral therapy and behavioral weight loss for binge eating disorder. Behaviour Research and Therapy, 43, 1509-1525.