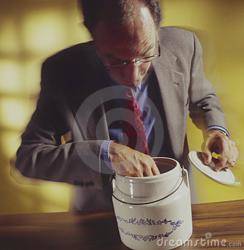 The last thing we need is 3 more hands in the health care 'cookie jar' exploiting physical therapy services
Los Angeles, CA (PRWEB) February 28, 2013
On Friday, February 22, 2013, three intrusive scope of practice bills were introduced in the California legislature, which threaten quality patient care, according to the Independent Physical Therapists of California (iPT of CA). Dr. Jeff Fairley, DPT reports that iPT of CA will strongly oppose all three bills. He added, "We are very disappointed that the authors did not consult with leadership in the physical therapy profession before introducing these bills."
The first bill, SB 381, authored by Senator Leland Yee, would outlaw physical therapists from performing joint and spinal manipulation according to Dr. Fairley, who is a Fellow of the American Academy of Orthopaedic Manual Physical Therapists. Fairley asserts, "Physical therapists have been performing manipulation safely, legally, and judiciously for decades. This legislation would 'handcuff' physical therapists from delivering necessary patient care, which they are trained to provide."
The second bill, AB 1003, authored by Assemblymember Brian Maienschein, would legalize an inherent conflict of interest by allowing physicians to employ physical therapists, according to Dr. Paul Gaspar, DPT, President of iPT of CA. He pointed out, "This bill has been defeated four years in a row, including last session's version, AB 783, authored by Assemblymember Mary Hayashi, powerful Chair of the Assembly Business, Professions, and Consumer Protection Committee. The legislature has understood the inherent conflict of interest in these bills, as well as the numerous medical and governmental research studies showing that referral for profit leads to wasteful health care spending, substandard care, and worsening of coordination of care."
Doctor Fairley says the third bill, AB 864, authored by Assemblymember Nancy Skinner, would license athletic trainers, allow them direct access to patients, and allow them to bill for therapy services. "It's surprising that athletic trainers would run a direct access bill when Doctors of Physical Therapy could not achieve direct access in 2012 even by agreeing to a lopsided compromise with the California Medical Association." He added, "Medicare states that athletic trainers are not qualified to provide therapy services. Those privileges are reserved for trained physical, occupational, and speech therapists."
In closing, Dr. Gaspar said, "I'm surprised that these three bills have been introduced in a year when the legislature was supposedly going to avoid scope of practice bills in order to focus on affordable, quality health care. The last thing we need is three more hands in the health care 'cookie jar' exploiting or eliminating physical therapy services." Dr. Gaspar expects the bills to be heard in the Assembly and/or the Senate Business Professions Committee, chaired by Assemblymember Richard Gordon and Senator Curren Price, respectively.