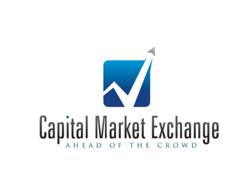 Boston, MA (PRWEB) February 28, 2013
In early January, Capital Market Exchange warned its network of leading fixed income investors that their investment grade bond holdings were possibly devalued as corporations increasingly issued new debt and used the proceeds to pursue policies friendly to stockholders such as share buybacks. The recent LBO announcements of Dell and Heinz have exacerbated the concerns of bond holders as well as the fear of who is ripe for an LBO.
In a capital market that is increasingly apprehensive, Capital Market Exchange announces the March 1st release of its distinctive forward looking view of credit risks and opportunities. The outputs of this work - a bond spread adjusted for the best bond market sentiment - enables investment teams to better understand the impact on emerging risks influencing the value of their holdings. Sarah Biller, President Capital Market Exchange commented, "Factors this period are focused both on forward-looking measures and assessing event risk as much as explaining differences between issuers. Our analytics will provide fixed income players with previously unavailable information, that is not incorporated into existing credit spreads and will enable them to make better investment decisions in this uncertain environment."
Capital Market Exchange is a Boston based fixed income price analytics company that aggregates and tests the most widely shared factors driving corporate credit risk. Capital Market Exchange aggregates and quantifies factors identified by its vetted network of fixed income investors providing its network with unavailable perspective on emerging credit risks.
For more information about the company see: http://www.capital-market-exchange.com