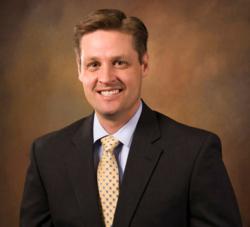 If parents leave an asset that has never been taxed (ie. 401(k)) to a Special Needs Trust their child will probably end up with almost 50%
Charlotte, North Carolina (PRWEB) February 28, 2013
A Special Needs Plan serves families with special needs nationwide who are struggling with the worry surrounding their loved one's future care and financial well-being, and are overwhelmed by the complexity of coordinating all the necessary legal, financial, government benefits, communication, and tax strategies. Their services are designed to meet families where they are, and provide the support they need throughout the government debt crisis in America.
Washington, DC seems not to be able to agree on how to right the financial direction of our nation, and our national debt continues to balloon. States have already seen cuts in their federal funding which has trickled down to impact services received by those with disabilities. Many families have voiced their concern that their hours of Home and Community Based Support, Therapy and Respite hours have been decreased over the years of the challenging economic times our country has experienced. Unfortunately, any actionable plan from Washington does not seem to be forthcoming.
As parents and caregivers look forward to planning for the secure future of their children with special needs they must consider the impact of continued cuts to government benefits and increased taxes. This means parents must understand exactly how government benefits play a role in their child's future well-being, and then reduce that role, which will mean parents need to determine how to make up that difference so their child will always live in a safe and warm place with enough food to eat and clothes to wear.
Along with calculating their child's needs for the future (with a reduced reliance on government benefits), parents must also understand how future taxes play a role. Ryan Platt, Founder of A Special Needs Plan elaborates, "We have already seen an increase in the top tax bracket for 2013. Most families were not impacted by this increase, however, it could impact your child in the future, especially if you have a Special Needs Trust designed to provide for their lifetime needs. It is imperative that parents and caregivers understand how taxes work inside trusts so that the money they set aside for their loved one when they are gone is not eaten up by taxes before their child is able to use it. For instance, the top federal income tax rate is 39.6% and begins at $400,000 for individuals and $450,000 for married filing jointly; however, for trusts that tax rate begins at only $11,000 of income. This means that if parents leave an asset that has never been taxed (ie. 401(k)) to a Special Needs Trust their child will probably end up with almost 50% (after you add in state income taxes) less than what the parent originally thought they would have to live on."
Ryan Platt provides his own insight on what the future may hold, "As we watch Washington fight between budget cuts and tax increases, parents and caregivers should consider the impact of both cuts and increased taxes (because both will probably happen) will have on their future and their child's future. We must remember the ultimate goal is to secure the future well-being of each individual with special needs."
For more information about A Special Needs Plan please call 800-SN9-8610 or email info(at)aspecialneedsplan(dot)com.
About A Special Needs Plan:
A Special Needs Plan was founded in 2006 as a special needs planning advisory firm. They offer special needs planning educational products, planning consultations to families, as well as educational workshops and seminars for families, organizations, and financial professionals. They are on a "Million Family Mission" to reach one million families with accurate and credible information, as well as offering advisory services to families' across the country. A Special Needs Plan is passionate about helping to alleviate the anxiety surrounding special needs planning and transform that feeling of anxiety into a sense of empowerment, so that families are able to provide for their loved one with special needs, while at the same time provide for the whole family. To learn more visit http://www.aspecialneedsplan.com.