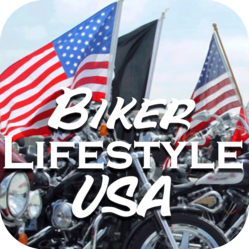 Today we have reached our goals.
Gilbert, Arizona (PRWEB) February 28, 2013
Itxtdeals.com LLC is a leader in Text Message Mobile communication, made up of Smartphone apps, mobile websites, large format print services and search engine marketing. Its products are to provide industry and consumer insights that help itxtdeals to develop the next generation of mobile communication solutions.
The company announced today the launch of its newest Apps available in the App Stores. The App UFEST is an event App for the upcoming concert in May 2013. The concert is hosted by 98KUPD Radio, this is an annual event in Mesa, Arizona. It is a day of great music and fun. The radio station wanted the concert goer to be able to get updates and information about the concert on their mobile devices. Another App ready today in the Android PlayStore and iTunes is Biker Lifestyle USA, an App for the motorcycle enthusiast. Biker Lifestyle USA will make it easier for the rider to find retail, directions and events the are specific to the motorcycle community starting in Arizona.
Itxtdeals.com founder Charles Pinto said, "Today we have reached our goals. We set out to make it easy for small to medium size business to get into the Mobile Marketing arena. Especially the App Division. We have developed apps from Attorneys to Restaurants from Cigar Manufacturers to Tattoo Shops. We look forward as mobile advertising continues to grow, Itxtdeals is waiting for the next App to be released, the Body Shots Tequila App. Body Shots Tequila Distributed by Creo Sprits Phoenix, Arizona will make its debut at Kokomo Havasu in Lake Havasu City, Arizona for Spring Break 2013. The company looks forward to the release closer to Spring Break."
Itxtdeals.com LLC is an SMS Mobile marketing and APP development company it provides Text Message Marketing and Smartphone Apps to many businesses and industries. Itxtdeals was founded in 2011, located in Gilbert, Arizona.