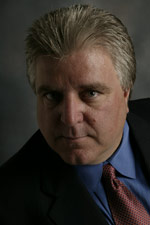 YARDLEY, PA (PRWEB) February 28, 2013
As part of its continued effort to provide education leaders with innovative technologies, ideas and best practices, Vantage Learning will be hosting a interactive webinar for K-12 grant-writers, finance executives and administrators. "Mining The Money: Do You Know What it Takes to Prepare to Write Grants?" will take place on Wednesday, March 6, from 3:30-4:30pm EST.
Led by Dr. Sydelle Mason of Vantage Learning's Professional Development Group and Tom Shuster, CEO of Spectrum Red, the webinar will provide an overview of the grant writing process plus tips, tools and resources to develop strong and competitive grant proposals for both public and private school leaders. In addition, the webinar will focus on federal, state and private funding sources, how to strategically develop a proposal and the value of collaboration and networking.
By demonstrating the importance of building on past experiences, fostering community engagement, prioritizing current needs and establishing measurable objectives, this webinar will help educators approach the grant writing process with a clear vision and a strong process to help them be more successful when identifying and applying for grants.
Interested participants can sign up to attend at http://www.vantagelearning.com/products/professional-development/miningthemoney-webinar
About Vantage Learning
A recognized leader in online assessment and instruction, Vantage Learning creates Adaptive Learning Environments® to support student achievement and school improvement. Formed to meet the needs of the ever-evolving education industry, Vantage provides educators with sophisticated knowledge and immediate feedback solutions to enhance and support a continuous learning process. Its exceptional technology, including artificial intelligence, natural language understanding and web-based learning objects, provides adaptive resources for individualized instruction and professional development.