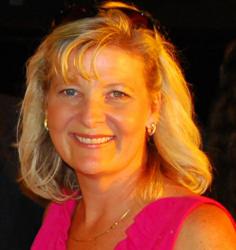 It is a totally different writing gig.
Minneapolis, Minnesota (PRWEB) February 28, 2013
Author K.J. Houtman has joined OutdoorHub.com as a regularly weekly columnist. Most known for her children's books—adventures around fishing, camping and hunting—this writing gig falls into the same outdoor theme but still stretches the comfort zone.
"It is an entirely different writing experience," shared Houtman from her home on Lake Minnetonka. "One minute I decide what I want to write about and within a few days it is up for hundreds of thousands of readers to enjoy. So different from a year-long effort completing a book of fiction."
Outdoor Hub is thrilled to add the seasoned veteran communicator to their regular contributors. "The Outdoor Hub ecosystem has to entertain millions of outdoor enthusiasts every week," shared Matt Korovesis, managing editor of the site. "Since becoming one of our senior writers a month ago, Houtman's weekly columns have regularly ranked as some of our most popular and widely shared articles. She details the most fascinating and personal aspects of the outdoors. We can't wait to get her articles published each week, and we feel very privileged to have such a talented storyteller working with us."
And storyteller is correct. Not the usual fact-style reporting, Houtman weaves a tale more about people and the greater outdoor lifestyle. Either the photo or the title or the opening paragraph draws a reader in. The rest is entertainment. "My goal is to write something that you enjoy and want to share with others," added Houtman. Based on the hundreds of Facebook "likes" and "shares" at outdoorhub.com, that is exactly what people get.
To read Houtman's columns follow the link to: http://www.outdoorhub.com/author/kristine-houtman/ Subscribing to Houtman's column is also an option as well. http://www.outdoorhub.com. Houtman's books are available at http://www.fishonkidsbooks.com or at amazon.com search for K.J. Houtman.
## END ##