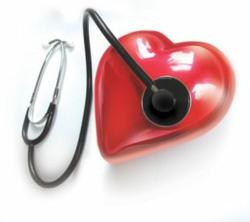 Scotch Plains, NJ (PRWEB) February 27, 2013
New Jersey Top Docs (NJTopDocs.com), a comprehensive information resource of doctors and dentists in New Jersey added a new search function and more physicians to its website, making it easier for site visitors to find qualified surgeons in New Jersey. Visitors can already find the top doctors, best dentists and top hospitals in New Jersey but with the expanded search functionality, they can now look for the best surgeons NJ has to offer.
For more than seven years, NJ Top Docs has helped New Jersey residents or anyone looking for medical care in New Jersey to identify the top hospitals, doctors and dentists in New Jersey across various categories so they can feel confident about the care they and their families receive. New Jersey Top Docs allows users to find a surgeon in NJ by field of speciality and by county. These convenient search features help people looking for the best surgeons in NJ to find board-certified surgeons with at least two years of Fellowship Training in the following surgical categories:
-Bariatric Surgery
-Breast Surgery
-Cardiothoracic Surgery
-Colo-Rectal Surgery
-Dermatology - MOHs
-ENT Surgery
-General Surgery
-Orthopedic Surgery
-Neurological Surgery
-Pediatric Surgery
-Plastic/Cosmetic and Restorative Surgery
-Sarcoma Surgery
-Surgical Oncology
-Thoracic Surgery
-Urology
-Vascular Surgery
Because it's an online-based business, New Jersey Top Docs allows people to find a top surgeon in New Jersey who's board-certified and located nearby where they live at the time and location of their choosing, when it's most convenient for them and not when they have the time or privacy to make a phone call. In addition to its online offerings, New Jersey Top Docs also offers a series of medical and dental publications which are called New Jersey's Total Healthcare Resource and are available both in print and online. In a related release about the publications, Cristina Mendez, Director of Marketing and Client Relations at NJ Top Docs and NJ Top Dentists said, "for the last seven years we have been featuring top healthcare providers in New Jersey online and we are ecstatic to be delivering our Total Healthcare Resources publications directly to homes across the state."
People using NJTopDocs.com report satisfaction with physician search results. One site user remarked, "I have used your site a few times and each time I was able to find a quality doctor who was able to assist me in my medical needs. I thank you for your service," according to NJTopDocs.com. For people living in New Jersey, NJTopDocs.com makes fear of the unknown a little less scary for someone who might have to see a doctor, dentist, or surgeon. The site may help allay those fears by giving users confidence that they are seeing search results for truly qualified surgeons who can be termed the best surgeons NJ has to offer.
Article posted by Website Design Companies in NJ