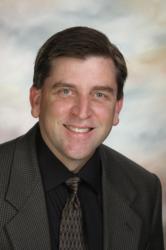 Jacksonville, FL (PRWEB) February 27, 2013
Dr. Walter Wood now offers patients who are missing teeth an alternative to traditional dentures and dental implants with the modern All-On-4 procedure. This updated procedure allows Dr. Wood to selectively place four implants in the jawbone where there is sufficient bone mass, even if the rest of the jawbone has minimal bone density. This means that most of the time a bone graft will not be required prior to implant surgery. A permanent denture is installed on the implants.
When missing teeth are not replaced for a long time there is no longer stimulation of regeneration ability of the jawbone in that area. Without stimulation, the bone in the area will begin to deteriorate and become less dense. A dental implant must have enough bone mass in the jaw for proper integration. When multiple teeth are missing, there may not be enough bone material to support individual implants in the entire area without bone augmentation.
With the All-On-4 technique, only four implants must be placed, so sufficient bone matter is usually available without the need for a graft. A temporary denture is attached to the implants until they have fully healed and integrated. In three to four months, Dr. Walter Wood can attach the permanent dentures to the dental implants. The patient will have a new set of teeth designed to look and function like the natural teeth.
The cost of the All-On-4 is less than if a patient were to receive individual dental implants. The implant supported dentures are easy to care for and offer long-term results. Additional information about Dr. Walter Wood and the All-On-4 implant supported dentures can be found at http://www.jacksonville-periodontist.com.
First Coast Periodontics, P.A. is a periodontal practice offering patients personalized dental care for Jacksonville, Florida for over 22 years. Dr. Walter Wood received his undergraduate degree from Florida State University; graduated from Dental School at the University of Florida; and received his certificate in Periodontics from the University of North Carolina at Chapel Hill. Dr. Wood is part of one percent of dental professionals providing the most recent FDA cleared laser procedure for gum disease and periodontal treatment. First Coast Periodontics is a practice limited to periodontics, including dental implants. To learn more about First Coast Periodontics and their dental services or dental implant cost visit their website at http://www.jacksonville-periodontist.com or call (904) 416-1436.