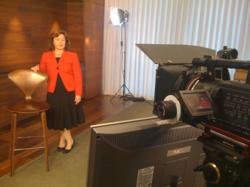 Quality content for such a video is vital to bring a strong ROI.
Chicago, IL (PRWEB) February 28, 2013
A companies homepage video is now an iconic part of quality web design. Far from the obtrusive splash pages of old, front page videos are intended to get attention, get clicks, and get customers closer and comfortable with a brand. Quality of the content for web videos is vital, and a strong attention to the brand message is as important. Absolute Vision Productions brings years of experience developing videos that can emphasize any companies message, and now offers a strategic analysis strategy.
Over 70% of online users say that video viewing is a significant part of their browsing habits. On average, site visitors who view a website video stay nearly two minutes longer. Users who view video on a retail site are over 60% more likely to purchase than other visitors. With these statistics, businesses can take advantage of web video, especially on the home page.
Search Engine Optimization, or SEO, is a vital part of business strategy. Customers need to be able to find proper websites, and search engines like Google respond better to video than nearly any other form of SEO at this point in time. Video results appear in about 70% of the top 100 search listings, and chances of getting a page one listing on Google increase 53 times with properly configured video. Absolute Vision Productions has years of experience working within the SEO framework, and now offer a number of additional services to get top results for media. With a newly developed video analysis technique, the Absolute team can now offer more accurate feedback on what is working for any giving client.
Web video offers an incredibly exciting way to communicate. Absolute has a number of proven strategies that can spotlight a company or product, from a local community to the global stage.
The beauty of video is its versatility. Especially with a dedication to quality, Absolute Vision Media can develop a number of tailored versions of a video, including trade shows, B2B clients, iPad demos, POP/in-store displays, live events, and beyond.
Absolute Vision Media is a Chicago-based media and production company. Whether a homepage video, website videos, or digital media, Absolute offers national-level experience with local connections and know-how for local Chicago production, web videos, corporate media, and much more. To learn more, visit the homepage at http://www.AbsoluteVisionProductions.com, email us at info(at)AbsoluteVisionProductions(dot)com, or call us at 630-620-0000 to schedule an appointment in our local Chicago suburban studio, located in Addison between Naperville and Schaumburg.