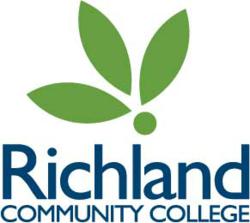 Umbrella is the only solution that is truly set-it-and-forget-it
SAN FRANCISCO (PRWEB) February 28, 2013
OpenDNS, the world's leading provider of cloud-delivered Internet security solutions, today announced that Richland Community College (RCC) is using Umbrella, OpenDNS's line of Internet security products that secure networks, users and devices without appliances or proxies. RCC is using Umbrella Enterprise to protect the 2,500 students, staff, faculty and guests that connect to its networks each day. The flexible, lightweight malware protection and Web filtering that Umbrella provides is the ideal choice to reduce the amount of time IT spends cleaning up malware infections and ensure universal protection across multiple locations and networks.
Prior to deploying Umbrella Enterprise, Richland Community College was leveraging a combination of homegrown and purchased Internet security and Web filtering solutions, including a proxy-based Web content filtering system that could easily be disabled in some browsers. Due to limited resources, and the difficulty of deploying existing solutions to multiple locations, Internet access at remote facilities sites was left unfiltered. This approach resulted in RCC's small, four-person IT department was constantly cleaning up malware infections on desktop computers. The team was searching for a lightweight malware protection solution that could touch every connection without backhauling or proxying traffic. The school also need a way to do some basic Web filtering for its continuing education program, which enrolls students of all ages.
Colleges and universities face an increased risk of exposure to malware due to a variety of factors: the volume and diversity of devices on the network at any given time, use of ports beyond just HTTP/S, including P2P file sharing, and the need for relatively unrestricted Internet access to sustain an open learning environment. Malware infections generally require a college's IT team to shift priorities and immediately begin cleanup in order to avoid disrupting the educational process or exposing private data.
"As our student population grew, the number of devices on our networks at any given time exploded, and eliminating malware infections became a critical priority for us," said Joe Feinstein, IT Manager for RCC. "We have a responsibility to protect our students' and faculty's private data and offer a safe computing environment for everyone who accesses our networks. We also need to stay compliant with Higher Ed Internet mandates."
After evaluating several proxy-based malware protection solutions, RCC selected lightweight Umbrella Enterprise because it was the only service that didn't require additional resources be allocated for regular management and maintenance. Feinstein explained, "Umbrella is the only solution that is truly set-it-and-forget-it. We can block access to compromised sites at the DNS layer, which results in proactive protection that's reliable and easy to manage."
Umbrella Enterprise provides a consistent level of security filtering across RCC's six sites by universally blocking malware at the DNS layer. Umbrella Enterprise prevents malware by blocking access to known malicious sites and preventing botnets from communicating data back to command and control. Umbrella's protection is fueled by research from Umbrella Security Labs, which leverages machine learning, graph theory, advanced algorithms and artificial intelligence to protect against both known threats and unknown threats.
"When we switched to Umbrella Enterprise we were able to virtually eradicate support tickets regarding malware for our main campus and remote facilities - literally overnight," said Feinstein. "It's a huge plus that compatibility is never an issue, as we can now support new browsers, operating systems and devices as soon as they come out."
Since deploying Umbrella Enterprise, RCC has been able to nearly eliminate the total number of malware infections on its networks, significantly reduce the time spent cleaning up infections or performing maintenance on Internet security solutions, and flexibly apply policies to meet the needs of different university departments and networks. Feinstein said, "We would absolutely recommend Umbrella Enterprise to other colleges and universities."
About OpenDNS
OpenDNS is the world's leading provider of Internet security and DNS services, enabling the world to connect to the Internet with confidence on any device, anywhere, anytime. OpenDNS provides millions of businesses, schools and households with a safer, faster and more intelligent Internet experience by protecting them from malicious Web threats and providing them control over how users navigate the Internet, while dramatically increasing the network's overall performance and reliability. The company's Umbrella cloud security service protects enterprise users from malware, botnets and phishing regardless of location or device. At the heart of all OpenDNS services is the OpenDNS Global Network, the world's largest Internet-wide security network, securing 50 million active users daily through 12 data centers worldwide. For more information, please visit: http://www.opendns.com
About Richland Community College
Richland Community College was founded in 1972 and is a comprehensive community college offering baccalaureate transfer, technical, continuing education, and community service programs. The citizens of the College's 8-county District have benefited and prospered from the services the College has offered. As Richland celebrates the past 40 years, it looks forward to engaging the future to meet new challenges and to fulfill its
most important mission – student success. For more information, visit http://www.richland.edu.