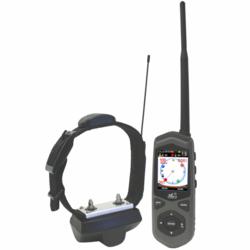 Coupon increased from 5% to 10%
Annadale, New Jersey (PRWEB) February 28, 2013
DogWirelesssPlus is committed to making it as affordable and easy for dog owners to have the latest technology in their hands. Products like the DE Systems Border Patrol TC1GPS Dog Fence and other Wireless Dog Products are growing in popularity. In addition to special shipping at no cost to customers there is now the availability of a 10% coupon onsite as well, this is an increase from a 5% coupon .
Dog GPS products are becoming more and more popular. The ability to track, train, and contain dogs with the use of this highly flexible technology is proving to be very desirable. Features that show a dogs location within a vast boundary area as well as if that area is attempting to be or has been breached make GPS Dog Fence a very powerful tool. If the perimeter is breached the owner will know it and will also know exactly where the dog is.
Complete portability makes it easy to set up and use Wireless Dog Products. GPS Dog Fence is easy to set up anywhere there is GPS signal. This enables the unit to be used at home, taken to the field or on family trips. Wireless Dog Fence offers many of the same features and benefits minus the GPS capability and is also still growing in popularity.
Customers who have been searching for the best price on these products will be able to reduce their cost significantly at DogWirelessPlus.com.
About DogWirelessPlus
Started in the summer of 2012 DogWirelessPlus.com provides Wireless Dog Products to help dog owner's track, train, and contain dogs including Wireless Dog Fence, GPS Dog Collars, Dog Training Collars and now GPS Dog Fence. Some dogs may seem nearly impossible to train, but a simple wireless dog device can provide the solution. For the very best in Wireless and GPS products for dogs, shoppers can visit http://www.dogwirelessplus.com/