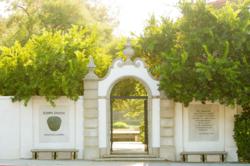 Claremont, Calif. (PRWEB) February 28, 2013
Scripps College Assistant Professor of Economics Latika Chaudhary delivers this year's Epstein Lecture at the world-renowned London School of Economics on March 14. Chaudhary will be the first person from a liberal arts college invited to give this lecture.
Established in 2008, the Epstein Lecture was created in memory of the late Larry Epstein, an esteemed professor of economic history at the London School of Economics. The Epstein Lecture introduces the work of outstanding early-career researchers in the field of economic history. Chaudhary was chosen because of her distinguished scholarly work. Her lecture will focus on how colonial policy influenced the development of railways and schooling in British India with Indian railways emerging as an extremely productive sector by the early 20th century, even though primary school enrollment rates in colonial India were among the lowest in the world.
Chaudhary has written several scholarly articles, including "Regulation, Ownership and Costs: A Historical Perspective from Indian Railways" (American Economic Journal: Economic Policy: 2012) and "Determinants of Primary Schooling in British India" (Journal of Economic History: 2009), among others. Chaudhary is currently researching the effects of the Dekkan Agriculturists Relief Act (DARA), which was designed to protect poor borrowers in western India in the late 19th century. This is a joint project with professor Anand Swamy of Williams College. They will present their findings at a Mellon-sponsored conference at Dennison College in April. In addition, she is studying the effects of Muslim rule on literacy in the Indian Princely States.
Chaudhary received her bachelor's degree from the University of California, Berkeley and earned her doctorate degree from the University of California, Los Angeles. She teaches at Scripps College, a nationally-ranked women's liberal arts college.