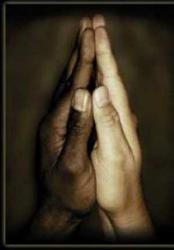 We believe our Health & Wellness Ministry Program will encourage millions of people to become proactive as it relates to their healthcare and dental needs
(PRWEB) February 28, 2013
WISE is further pleased to announce that Dr. Major Jemison has accepted a position to serve as a Faith Based Relationship Advisor. Dr. Jemison will take an active role in developing and promoting the WISE Health & Wellness Ministry Program to ecclesiastical leaders, churches, faith based organization and congregation members in the U.S. markets.
Dr. Jemison serves as the Senior Pastor of St. John Missionary Baptist Church, in Oklahoma City, providing spiritual leadership and pastoral care for this urban congregation of approximately 2,500 members. Dr. Jemison recently completed a four-year term as President and CEO of the Progressive National Baptist Convention, Inc. (PNBC), an association of approximately 1,800 Baptist churches throughout the world with a collective membership of more than 2.5 million persons. Concurrent positions within PNBC included membership on its Executive Board, Chairman of its Resolution Committee, and membership on the Board of Directors of the Nannie Helen Burroughs School. Dr. Jemison previously served PNBC as 1st Vice President on the local level and President of the Southwest Region, later moving to 2nd Vice President and 1st Vice President of the national body before being elected President in 2002.
"We are excited to announce the relationship with Dr. Major Jemison to provide access to high quality healthcare services," said Cole Cloyd, CEO, WISE. "We believe our Health & Wellness Ministry Program will encourage millions of people to become proactive as it relates to their healthcare and dental needs."
WISE Health & Wellness Ministry Program caters to self-funded churches and faith based organizations as well as individual patients seeking high quality healthcare for substantial savings. Churches, Pastors and Faith Based Organization can email HealthMinistry(at)optimum(dot)net for more information regarding the Program or call (774) 276-2149.