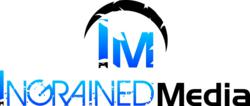 It's like having a seminar or personal trainer in your own backyard or on your desktop. ... - Josh Peek
Santa Barbara, CA (PRWEB) February 28, 2013
Ingrained Media is pleased to announce the launch of their client Josh Peek's JoshPeekProTips.com. Through the Josh Peek Pro Tips website rodeo competitors of all skills and ages can submit video footage of themselves to Josh for review, feedback and critique so that they can continue to improve and advance or improve their skills.
Josh Peek said, "It's like having a seminar or personal trainer in your own backyard or on your desktop. You can film runs in your very own practice pen, send them over to me and apply that feedback directly to your next run." He continued, "Many times things are forgotten when attending camps or even private lessons but this allows you to save the information and continue to review so that you can improve as a rodeo competitor."
Josh Peek's seminars and private lessons have been successful and sought after for years, now he is able to bring this knowledge and experience directly to his fans.
Jason Genet President of Ingrained Media said "We live in a time where it is sometimes easier to film something and upload it to the Internet then it would be to get one on one training. Combine the technology with a World Class Cowboy like Josh Peek and you have the best of both worlds."
About Josh Peek:
Josh Peek of Pueblo, CO is a professional rodeo cowboy and member of the PRCA. Josh was the 2010 Ironman World Champion Timed Event Cowboy, 2009 National Finals Rodeo All Around Champion, and National Western Stock Show Champion Tie Down Roper and All Around Cowboy in 2009 among many other notable accomplishments since becoming a PRCA member in 2002.
About Ingrained Media:
Ingrained Media is a full service Marketing & Talent Management agency representing professional MMA fighters, PRCA cowboys, YouTube personalities, Olympic medalists and other celebrity clientele in their Talent Management division. They also provide Marketing services to many brands looking to service the 18-35 demographic and have extensive experience and knowledge in Advertising, Branding, Public Relations, Business Consulting, Social Media and other areas.
Contact:
General Information
Contact: Info (at) IngrainedMedia (dot) com
Press and Media Questions:
Contact: Bob Donaghy
Email: Bob (at) IngrainedMedia (dot) com