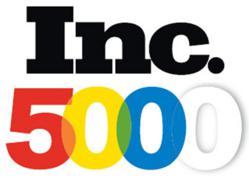 We want to create jobs in the Denver area with USA-based agents.
Seattle, WA (PRWEB) February 28, 2013
Sound Telecom, a leading nationwide provider of 24 hour Telephone Answering, Call Center and Cloud-based Communication Services and three-time winner of the Inc. 5000 Award opened for business in Westminster, Colorado.
Sound Telecom officially opened its newest call center in the Denver area. The location is strategic in that is supports a large regional customer base in addition to facilitating bilingual Spanish services. Denver proved to be an ideal location for the company to open a bilingual call center because Denver Metro's Hispanic population is 32%, twice that of the national population percentage. Sound Telecom expects to hire 10 to 15 fully bilingual employees in the next twelve to eighteen months.
Sound Telecom achieved the first of several aggressive business expansion plans by opening this regional sales and operations office in Denver. The company is initiating a planned decentralization of operations and sales by providing more geographical access to key local areas. "One of the major reasons we chose Denver," states president and founder Michael LaBaw, "is that we want to create jobs in the Denver area with USA-based agents."
To ensure that this facility was a success, Sound Telecom carefully recruited Neri Luria as its first Bilingual Services Manager. Neri's unique skill sets make her a perfect fit to oversee bilingual agent staff, develop and monitor call center performance, assist with translation and provide bilingual sales assistance. "I will be wearing a lot of hats!" exclaims Neri. "But Sound Telecom provided me with a perfect opportunity to allow me to do what I do best – provide excellent customer service." Neri's strong background includes training supervision and quality management at companies such as T-Mobile, MCI and Money Gram. "It is a real blessing to have Neri on our team," adds Brian Gabriel, Sound Telecom's COO. "She is a motivated, creative, self-starting and she thinks outside the box."
Sound Telecom started as a local fully supported office suite and answering service in Issaquah Washington in 1986 and will be celebrating the completion of its 27th year in business at the end of March. From the very beginning excellent service at affordable prices has been its hallmark as it expanded locally, regionally and nationally.
About Sound Telecom
Sound Telecom is a leading provider of 24 hour Telephone Answering, Call Center and Cloud-based Communication Services, headquartered in Seattle professionally serving thousands of customers throughout the United States and Canada with USA based agents. The twenty-six year old company has offices in Seattle and Spokane, Washington and Denver, Colorado. For more information, please visit http://www.sound-tele.com
Contact Information
Sound Telecom
Michael L. LaBaw, President
800-577-1550
http://www.sound-tele.com
Related links:
http://www.prweb.com/releases/2012/12/prweb10245452.htm
http://www.prweb.com/releases/2012/2/prweb9234088.htm