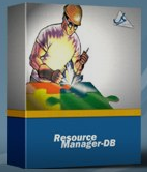 "If your are tired of poor or non-existent support, please give US a try! We can provide you better production scheduling risk free! - Dennis Massey, Manager
South Lyon, MI (PRWEB) February 28, 2013
Time for a New Approach to production scheduling software including workforce scheduling and material requirements planning plus task management.
User Solutions' flagship product, Resource Manager-DB, defines a new approach for manufacturing planning, scheduling, and tracking software. In contrast to rigid systems with which customers must change their processes to adapt to the software or to custom solutions with high price tags and risk, Resource Manager-DB, combined with excellent support, is flexible, intuitive, and simple to use so the customer can achieve their production scheduling goals with minimum transactions. The product easily integrates with all systems and features built-in customization to fit the product exactly to each customer's unique needs. All this is done with included superior support using customer actual data.
New Advanced Planning and Scheduling Features
Resource Manager-DB features: alternate routings, alternate workcenters, automatic optimization, multiple constraints, skill level scheduling, and detailed workcenter and workforce calendars that can be adjusted at any time.
Now, inevitable labor fluctuations, workcenter downtime, and unexpected material shortages can be immediately accounted for, allowing the user to regenerate a schedule with new priorities - on demand.
Real-time Resource Calendar reports include: Load Utilization, Backlogs, Workcenter Bottleneck Analysis, Capacity Pockets, and more. In addition, a special Dynamic Reconfiguration allows the user to easily and quickly reconfigure scheduled production, on-the-fly, to reflect reality.
Material Requirements Planning and Inventory Included
Material Requirements Planning (MRP) and Inventory Management and Control, with additional features for Lean Manufacturing enable Resource Manager-DB to be used by both discrete, process, and mix mode manufacturing enterprises.
Doing it the Customers' Way
According to Jim Convis, Product Manager for User Solutions, "New features, combined with extensive manufacturing software experience plus a library of existing examples enable User Solutions to rapidly and cost effectively deliver custom production planning, scheduling, and tracking solutions."
Jim continues, "For example, recently, we have delivered custom solutions for a wide variety of applications, and our customers enjoy three unique benefits:
1. The ability to solve their production planning and production scheduling challenges in less than one month.
2. Less cost (User Solutions even includes training and implementation with every sale).
3. And lastly, software that adapt to the customer's current systems and procedures. This virtually eliminates any pain in learning a "new" system.
Affordable and Compatible
A single user version is $5,000-$7,000. A multi-user version is twice the single user version price. Resource Manager DB runs with Windows and Excel 97 or greater for reports. Resource Manager-DB, features a unique design that quickly and easily adapts to existing operations. Resource Manager-DB is the first tool that can be utilized by small companies with no formal systems in place, as well as by larger companies with installed ERP Systems. Resource Manager-DB enables most any operation to immediately improve their planning, scheduling, and tracking capabilities to become more efficient and more competitive.
For more information, or for free trial, contact: http://www.UserSolutions.com or call toll free (800) 321-8737.