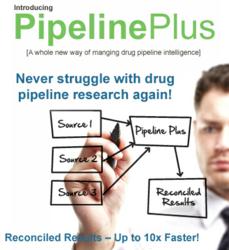 Think of InfoDesk PharmaIntelligence as a vast, blank white board—a veritable 'tabula rasa' that can integrate virtually any sort of internal or external content.
Tarrytown, NY (PRWEB) February 28, 2013
InfoDesk will unveil several of its newest pharmaceutical competitive intelligence (CI) workflow solutions at the 2013 Spring Meeting of the Pharmaceutical & Health Technology (PHT) and BIO Divisions of the Special Libraries Association (SLA) in Philadelphia, April 14-16. The new CI workflow solutions include the InfoDesk PharmaIntelligence platform, custom CI briefs, and new CI Dashboards and iWidgets.
"One thing pharmaceutical companies don't lack is information," said Sterling Stites, CEO of InfoDesk. "What most of them do lack," he added, "is a single platform capable of integrating all types of content, both internal and external, that allows them to organize, search and share company specific intelligence in meaningful ways."
At the 2013 Spring Meeting, InfoDesk will be introducing the InfoDesk PharmaIntelligence platform— a whole new approach to integrating, filtering, analyzing and sharing critical biomedical intelligence. Unlike other solutions, InfoDesk PharmaIntelligence is wholly "content neutral," allowing users to combine and analyze virtually any type of pharmaceutical information, including pipeline data, clinical trials, patent information and more.
"Think of InfoDesk PharmaIntelligence as a vast, blank white board—a veritable 'tabula rasa' that can integrate virtually any sort of internal or external content," said Stites. "InfoDesk then ensures that all the content is properly formatted, tagged, mapped and indexed, providing sophisticated tools and solutions so that content can be organized, surfaced and shared quickly and easily."
InfoDesk will provide live demonstrations of PipelinePlus, the first module of the InfoDesk PharmaIntelligence platform. PipelinePlus is the breakthrough solution from InfoDesk that makes it easy to manage multiple drug pipeline resources–including ALL licensed pipeline products AND internal data sources–simultaneously. Learn more about PipelinePlus.
InfoDesk will also be showing samples of InfoMonitor, their new, once-daily competitive intelligence, news and media monitoring service. InfoMonitor brings an organization all the important news and information, from all their preferred sources in one custom-edited, easily digestible daily email update. Download a free 6-page sample CI Brief.
Additionally, InfoDesk will preview some of its latest CI dashboards and iWidgets.
InfoDesk CI dashboards and iWidgets are highly-automated solutions that can enhance existing information workflow solutions, such as SharePoint or other online information centers.
Those attending the 2013 Spring Meeting are encouraged to stop by the InfoDesk table to review the new CI offerings. For those not attending the meeting, InfoDesk is offering complimentary online demos upon request. Request an online CI workflow solutions demo or contact InfoDesk directly at info(at)infodesk(dot)com or call 914-798-2432 (US) or +44 (0) 20-8350-3398 (UK).
About InfoDesk
InfoDesk specializes in information management solutions that help organizations integrate, deliver and share content resources more quickly, cost effectively and securely. For more than 13 years InfoDesk has helped some of the largest multinational corporations, top government agencies and media companies integrate, deliver and share large volumes of information more effectively. InfoDesk is based in Tarrytown, NY with offices in London and Washington DC.