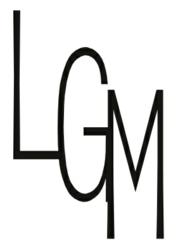 Her writing lifts me as I read and stirs my inner joy.
Colorado Springs, CO (PRWEB) February 28, 2013
LowryGlobalMedia.com is proud to announce the signing of CJ (Cobin) Rox to a book deal. CJ currently has a number of books published in digital form. Lowry Global Media LLC will be putting some of those books in print. Her first print book is anticipated in early April and will be available from online booksellers worldwide.
Formerly from Dakota Territory, CJ (Cobin) Rox is a proud and long-standing Rocky Mountain transplant. CJ is an evangelist for E-readers, gadgets, spreading education and knowledge, and calling out Naked Emperors.
A former writer for The-Gadgeteer.com, look for her offerings to help solve a multitude of problems ranging from trying to sleep in a strange hotel room to unlocking a user account in Oracle (not to mention recalling your phone number when no one calls you anyway).
"The writing style of Cobin Rox is bright and witty," says Mark Schumacher President of Lowry Global Media LLC. "Her writing lifts me as I read and stirs my inner joy. I am very excited to get her into print media."
About Lowry Global Media LLC
Lowry Global Media LLC is a publisher of iPhone and iPad Apps as well as Print and eBooks. We are very proud to publish new authors whose work inspires others to achieve, even if that achievement is falling asleep. Lowry Global Media LLC is dedicated to pursuing the dream.
Be inspired, find your dream, succeed, and all along the way be grateful.