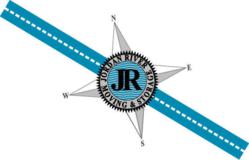 Give us a call we will make sure you and your family are taken care of.
Seattle, WA (PRWEB) February 28, 2013
Seattle moving company, Jordan River Moving & Storage is now offering spring deals to help the Seattle community. The spring deals that they are offering include, 6 medium boxes and 4 china boxes or 20 small boxes and 2 mattress covers or 4 small boxes, 3 medium boxes, and 4 picture boxes for free with long distance moves over $1000. They also still offer their senior citizens discount of $75 off any move over $500 or 5% off with no minimum. These offers cannot be combined with any other offers. These deals are in the form of coupons and can be found on their website under the coupons page; these coupons need to be presented at the time of booking your move. For more information call or visit their website.
Spokesperson for the Seattle moving company stated, "We have been in business for a long time so we know how hard moving is on a family. Knowing this, we try to make it as easy as we can for our customers, so we came up with our Spring moving deals. Give us a call we will make sure you and your family are taken care of."
About Jordan River Moving & Storage
Jordan River Moving & Storage has been a Seattle moving company for almost 13 years. Established in 2000, Jordan River is a fully licensed and insured moving company, located in Kirkland, Washington. To help make your move as convenient as possible, they offers 24-hour service, 7 days a week. Jordan River Moving & Storage is a member of the American Moving and Storage Association's ProMover program. They are also certified by Fairmove.com, a verification and certification company that cooperates with the FMCSA to crack down on fraudulent moving companies. Even though they are located in Kirkland they can relocate to anywhere. Locally they are a Bellevue, Issaquah, Redmond, Woodinville, Seattle, Renton, Kent, Everett, Marysville and the entire greater Puget Sound Area. They provide long distance pick ups from any city in Washington and Oregon. They will also provide free in home estimates in Vancouver, WA and Portland, OR.
For more information about Jordan River Moving & Storage and their discounts, please visit http://www.jordanrivermoving.com/.