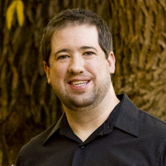 "My hopes are that this data will show SEO's what type of content is working in today's industry landscape so that they can make their own assumption as to what makes up a successful content ordering strategy."
Washington Terrace, UT (PRWEB) February 28, 2013
As the tradeshow circuit begins again in 2013, Buykeywordarticles.com is once again expanding its content writing service within the SEO industry. Buykeywordarticles.com has just announced that they will be an exhibitor at the upcoming SMX West 2013 conference in San Jose, CA. They will be exhibiting at booth #308 which is located on the main expo floor of the San Jose McEnery Convention Center. The expo hall will be open for show attendees to visit their booth on March 11-12 in order to discuss SEO content writing needs as well as customized content solutions.
Not only will Buykeywordarticles.com be exhibiting on the expo floor, but their CEO, Greg Secrist, has been invited to give a theater presentation at the conference on Monday, March 11 from 2:20-2:40pm in Theater B. This will be Buykeywordarticles.com's first speaking appearance on the SEO tradeshow circuit this year, having appeared in previous shows such as Pubcon Las Vegas in October and SES San Francisco in September of 2012.
"I think there is a state of confusion within the SEO industry as far as what types of written SEO content are benefitting clients the most in this new SEO landscape that Google has created for us", said Greg Secrist, CEO of Buykeywordarticles.com. "Due to uncertainty and confusion on behalf of SEO agencies, I can't tell you how many times I get asked by clients what the rest of the industry is ordering when it comes to written SEO content. My goal is to answer this question by presenting some of our own metrics, which include the content ordering trends we have experienced since Google made changes. My hopes are that this data will show SEO's what type of content is working in today's industry landscape so that they can make their own assumption as to what makes up a successful content ordering strategy."
With the recent changes that Google has made to its search algorithm, more and more SEO agencies, corporations, and small businesses are realizing that a much broader SEO content strategy is needed in order to see maximum results. Buykeywordarticles.com has adapted to these industry-wide changes in order to meet the demands that SEO's have for a more diverse and custom content writing service selection. Buykeywordarticles.com offers a wide selection of content writing services, and also provides account managers to help customize and facilitate the ordering process for clients.
About Buykeywordarticles.com
Buykeywordarticles.com is one of the leading SEO article content providers on the web today. They have served clients ranging from individual internet marketers to Fortune 500 companies. Their content services include both on-page and off-page content and they provide internet marketing solutions through the use of in-house writing teams, dedicated project managers and quality content. To acquire more information on the services that they provide, please visit http://buykeywordarticles.com/.